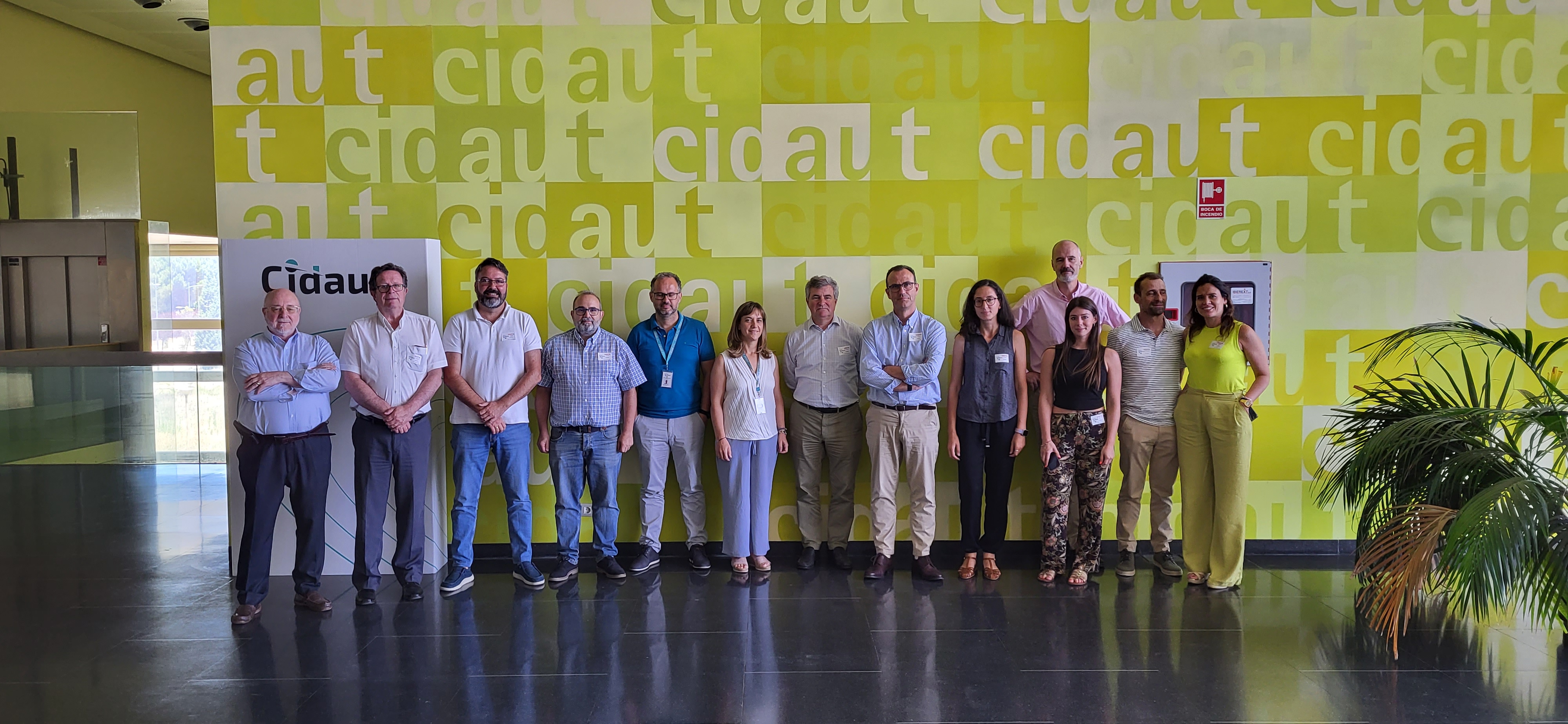 Last July, the kick-off meeting of the COLHIBRI project was held at the CIDAUT facilities. The meeting was attended by the project partners: COGERSA, IMASA TECHNOLOGIES (IMATECH); Ingeniería y Biogás, S.L. (Inbiogas); JALVASUB Engineering SL and CIDAUT Foundation as coordinator.
The general objective of this project is to develop new systems for the production of electrical and thermal energy based on H2 technologies that constitute a more efficient and cleaner alternative to current cogenerations based on ICE (Internal Combustion Engine). It is also intended that, within the solutions based on H2 technologies, the proposed interaction between them will allow an advantageous solution to be obtained in terms of both investment and operating costs. The strategic objectives consider enhancing the transition towards the circular economy and creating more efficient ways for the production of renovable H2 from biogas, as well as increasing the available supply of renewable H2 and decarbonising the waste treatment industry (WWTP, landfills, anaerobic digestion of waste, etc.).
The kick-off meeting served to officially start research on each of the subsystems that make up the mobile research laboratory that will eventually integrate the complete system consisting of the biogas treatment system, the reforming system for obtaining H2 and the high-temperature PEM stack that will use the H2 obtained. The consortium was convened for an upcoming meeting to start sharing the requirements of each of these subsystems.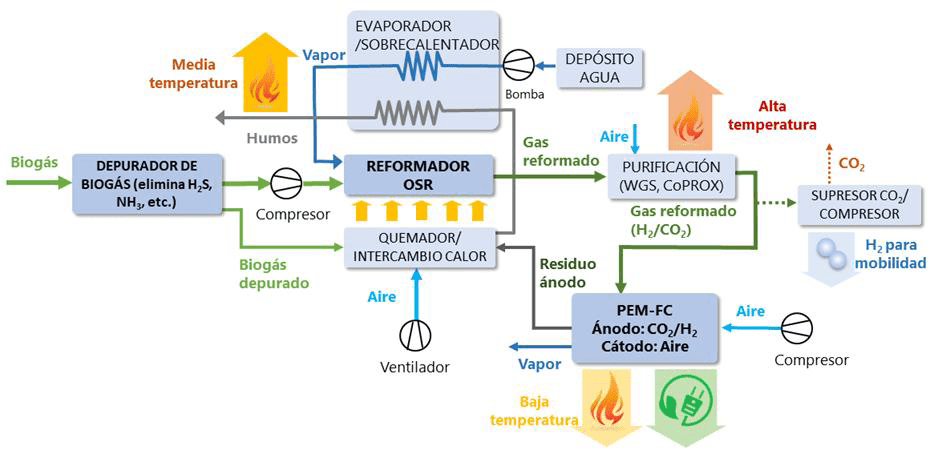 During these months, work has also been carried out on the development of the project website (https://colhibri.es/), as well as on the presentation of the project at various dissemination events such as the Green Gas Mobility Summit in Madrid and the III Renewable Gas Exhibition (III Salón del Gas Renovable) in Valladolid.
This project, with file number PR-H2CVAL4-C1-2022-0054, has been approved in the first call corresponding to the "Incentive Programme 4: Basic-Fundamental Research Challenges, Innovative Pilots and Training in Key Enabling Technologies within the Incentive Programmes for the Innovative and Knowledge-based Renewable Hydrogen Value Chain", included in the framework of the Incentive Programmes for the Innovative and Knowledge-based Renewable Hydrogen Value Chain in the Framework of the Recovery, Transformation and Resilience Plan – Funded by the European Union – NextGenerationEU.