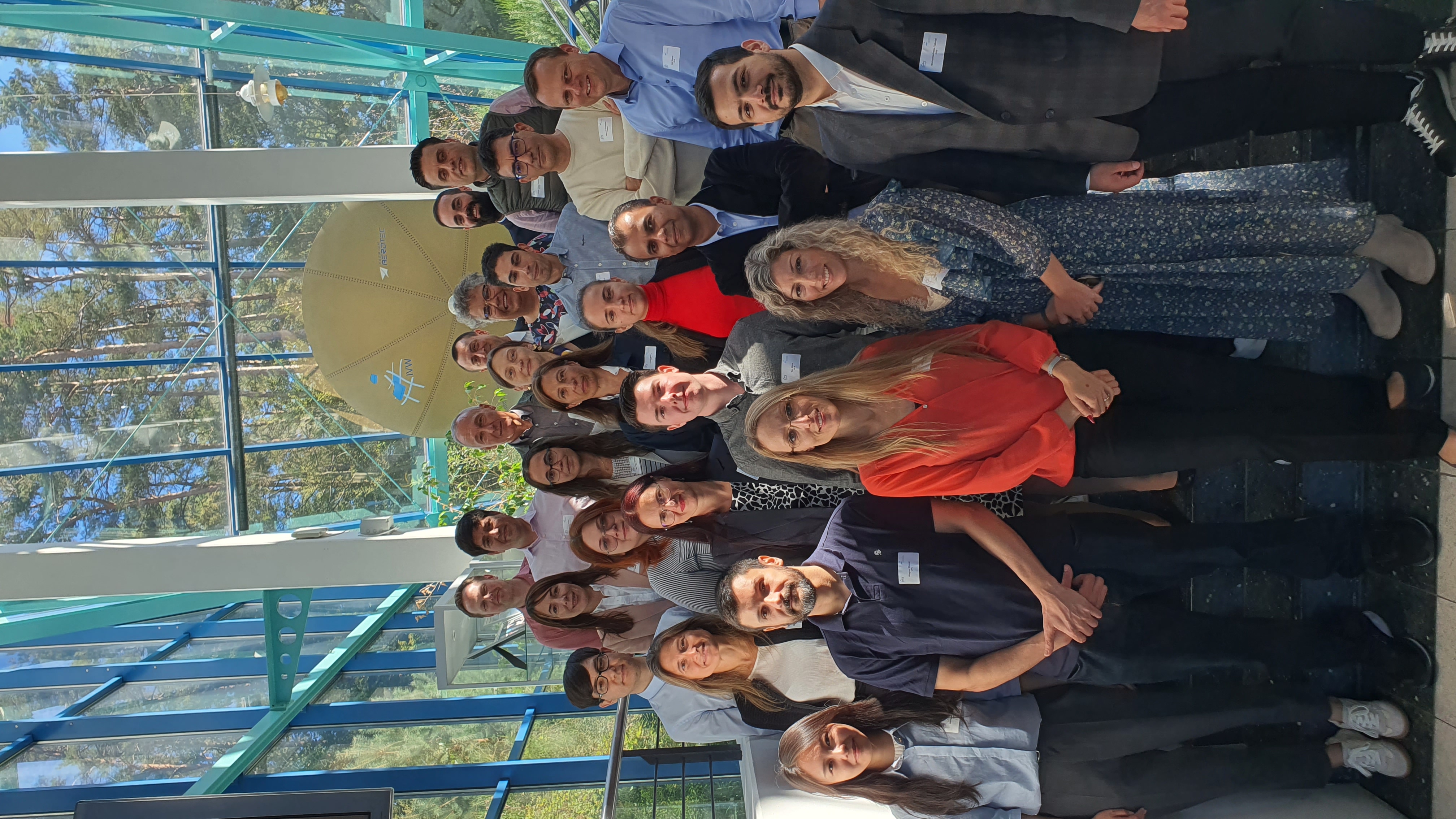 The r-LightBioCom project, funded by the EU, held its second Project Meeting on 26th-27th September 2023. The meeting, attended by more than 30 people, was hosted as an on-site and online hybrid event by the project partners Leibniz-Institut für Verbundwerkstoffe GmbH (Leibniz Institute for Composite Materials) and Hochschule Kaiserslautern (University for Applied Sciences) in Kaiserslautern, Germany.
The first day was dedicated to presenting and discussing the project progress. Work package leader gave an overview of all technical work packages, and the participants reviewed the achievements and results obtained since the project has started. All attendees had the opportunity to see and lay their hands on the first samples produced in the project. Following the technical project progress review, the meeting host Leibniz-Institut für Verbundwerkstoffe GmbH gave all attendees a tour of the research laboratories.
On the second day, the consortium welcomed the newest r-LightBioCom project partner Gen2Carbon, who had just recently become an official partner of the project. After that, all partners focussed on the impact measures of the project as well as the overall project management. The day ended with a visit to the research and development facilities of the project partner Hochschule Kaiserslautern.