The Safe Strip Consortium, formed by 18 partners, has met in Brussels with the Project Officer to analyze the evolution of the project. SAFE STRIP aims to introduce a disruptive technology that will achieve to embed C-ITS applications in existing road infrastructure, including novel I2V and V2I, as well as VMS/VSL functions into low-cost, integrated strips markers on the road; to make roads self-explanatory (with personalized in-vehicle messages) and forgiving (due to advanced cooperative functions) for all road users (trucks, cars and vulnerable road users, such as PTWs riders) and all vehicle generations (non-equipped, C-ITS equipped, autonomous), with reduced maintenance cost, full recyclability and added value services, as well as supporting real-time predictive road maintenance functions.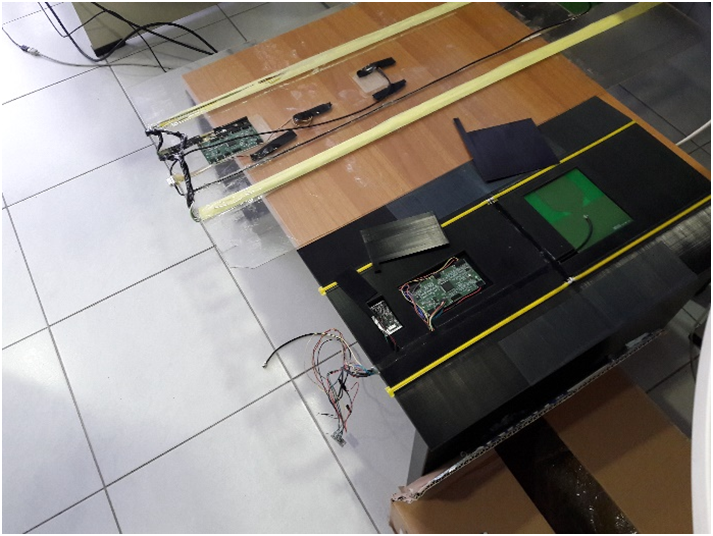 Different prototypes of the strips to be used in the user's trials
In this scenario Cidaut presented the status of the sixth Work Package of the project, which is related to the users' trials that will get into the crucial phase of the project in several weeks. In this Work Package, the C-ITS applications will be tested by different users, with different driving profiles in order to understand how is the answer of different drivers to the applications developed during the project.
The review meeting was a good occasion to show the actual status of the prototypes of the strips that will be used along the users' trials.