Probono Project has been approved for funding by the European Commission in the Frame of Green Deal. Probono brings together 47 partners all around Europe to develop innovative energy efficient buildings in connected suitable green neighbourghoods.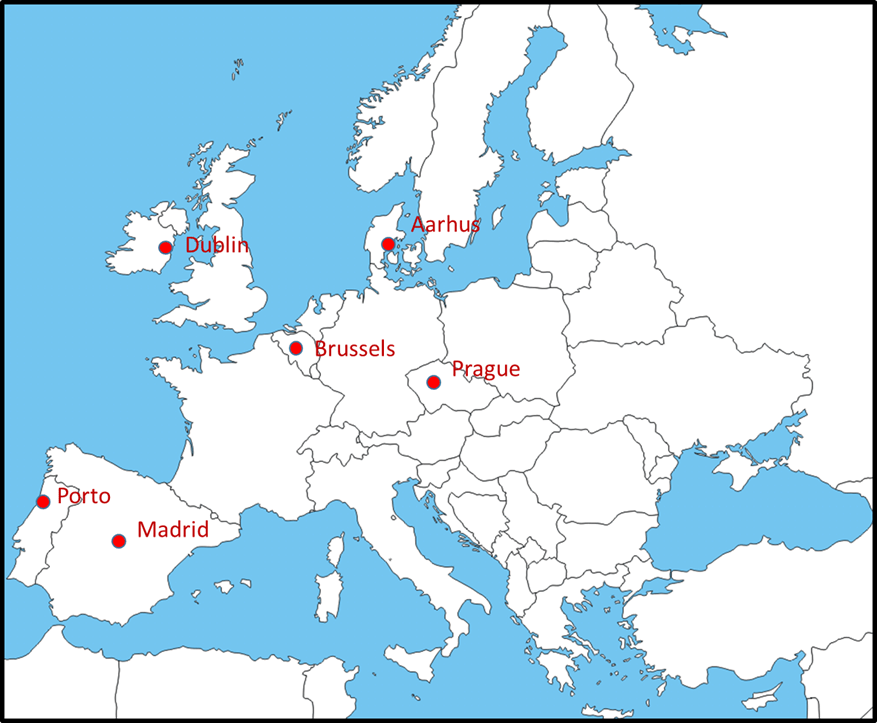 To demonstrate the results achieved through the project two large scale demonstrators, Madrid and Dublin, and four living labs, Brussels, Porto, Aarhus and Prague, have been proposed across Europe. Cidaut will contribute with mobility, connectivity and integration of renewable energies in Dublin and Madrid.
The large scale demonstrators will focus on new buildings, retrofitting and green districts development, energy optimization at district level, integration in the grid and electromobilty. The project will provide support at city level and will interact with citizens looking for solutions to be reproduced in follower cities.
The living labs will focus on smaller scale business driven renovation or construction projects with clear definition of value proposition and also looking for solutions to be integrated in follower cities.
The project will start on Autumn and will last for 60 months.