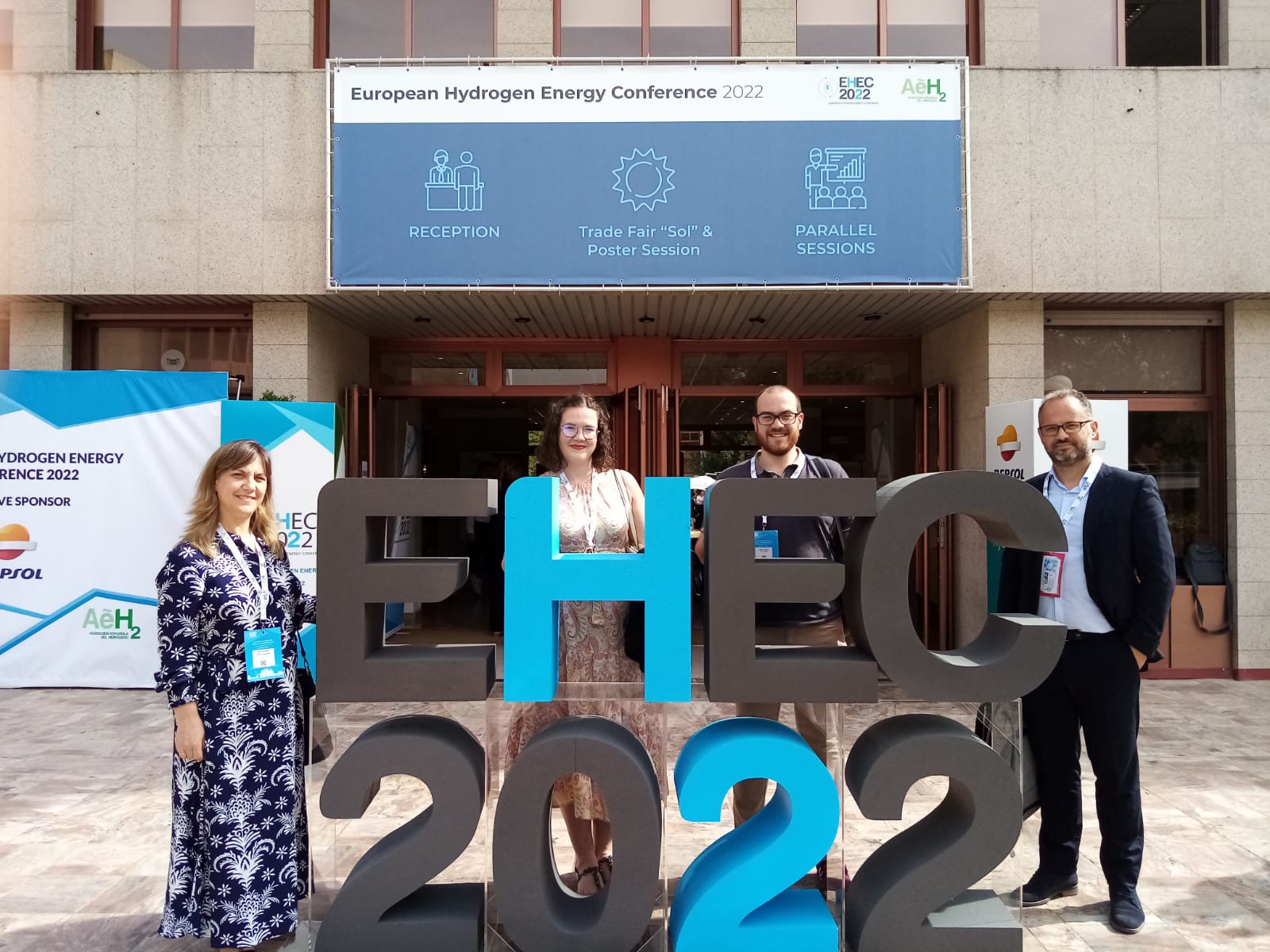 Last May 18th, 19th and 20th, the most relevant European Hydrogen Conference took place in the Duques de Pastrana Complex, in Madrid: European Hydrogen Energy Conference (EHEC 2022)
The European Hydrogen Conference EHEC 2022 brought together more than 1,100 visitors from 40 countries who, for three days, shared and contributed knowledge, technological advances and presented new projects and research related to hydrogen technologies. This edition of EHEC 2022 gathered renowned professionals and major companies in four plenary sessions, 36 parallel sessions and 70 poster sessions. Institutional representatives such as the President of the European Commission, Ursula Von Der Leyen, and the Third Vice-President of the Spanish Government and Minister for Ecological Transition and the Demographic Challenge, Teresa Ribera, also took part in the Congress. Teresa Ribera stressed that the national target for 2030 is aligned with the European Union's strategy and welcomed the approval of the Repower EU package of measures. The President of the Commission, Ursula Von Der Leyen, stressed the need to accelerate the consolidation of the hydrogen economy. She insisted on the need to make progress in the energy transition by cooperating with industry and giving it the necessary visibility. In this respect, she underlined Spain's fundamental role in the sector, highlighting that 20% of all new green hydrogen projects announced in the world were in Spain.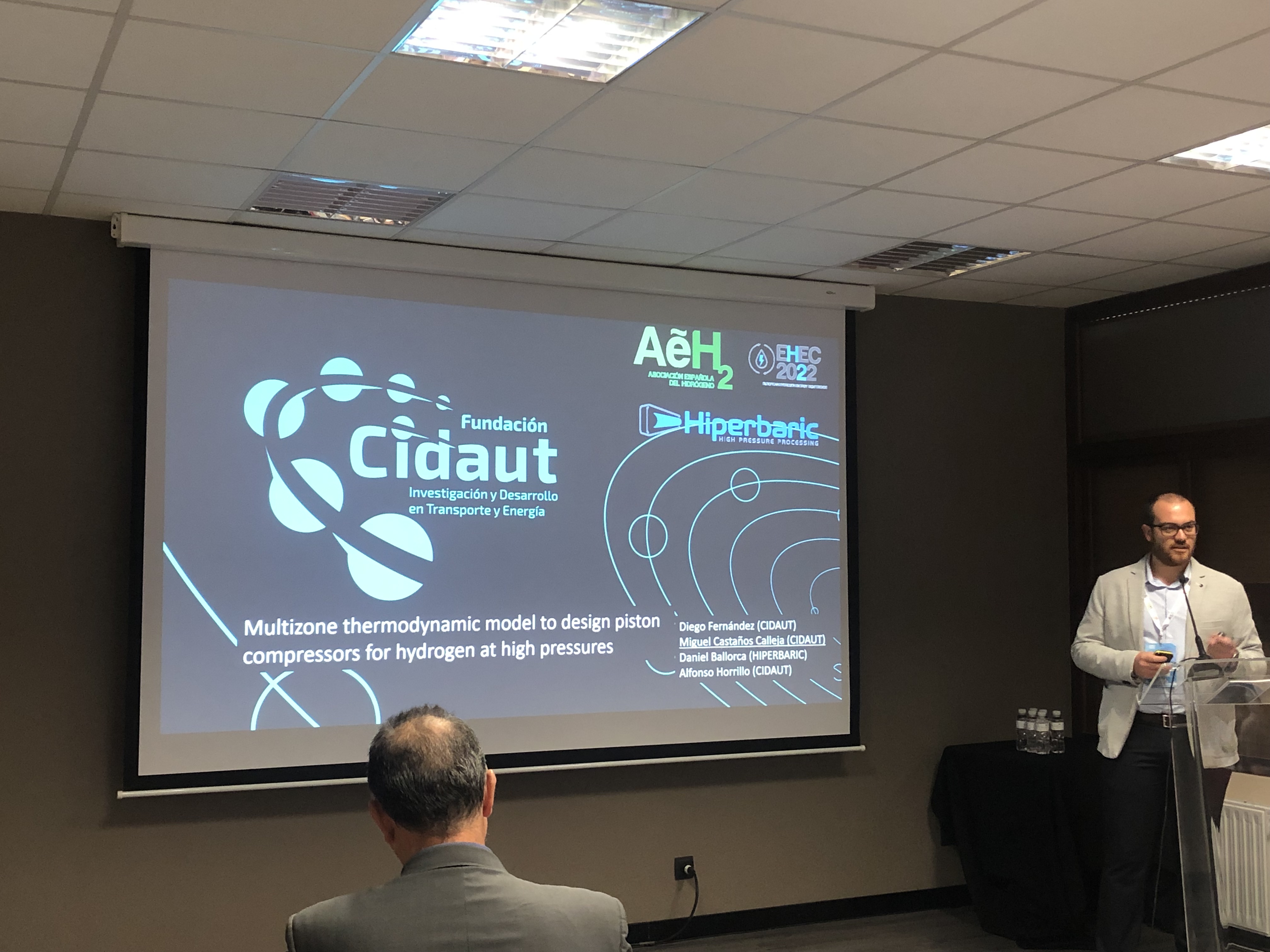 On this occasion, several members of CIDAUT participated in the different events organised. Miguel Castaños presented CIDAUT's advances on "Multizone thermodynamic model to design piston compressors for hydrogen at high pressures" and Elena Castilla presented on "Analysis of the integration of bioethanol production plants with bioethanol steam reforming processes to produce hydrogen". CIDAUT also contributed with a poster by Marcos Sánchez where he illustrated on "Air temperature effect in steady state regime ammonia combustion by diffusion". Finally, Jose Ignacio Dominguez and Henar Olmedo participated in the Side Event organised by the Spanish Hydrogen Technology Platform.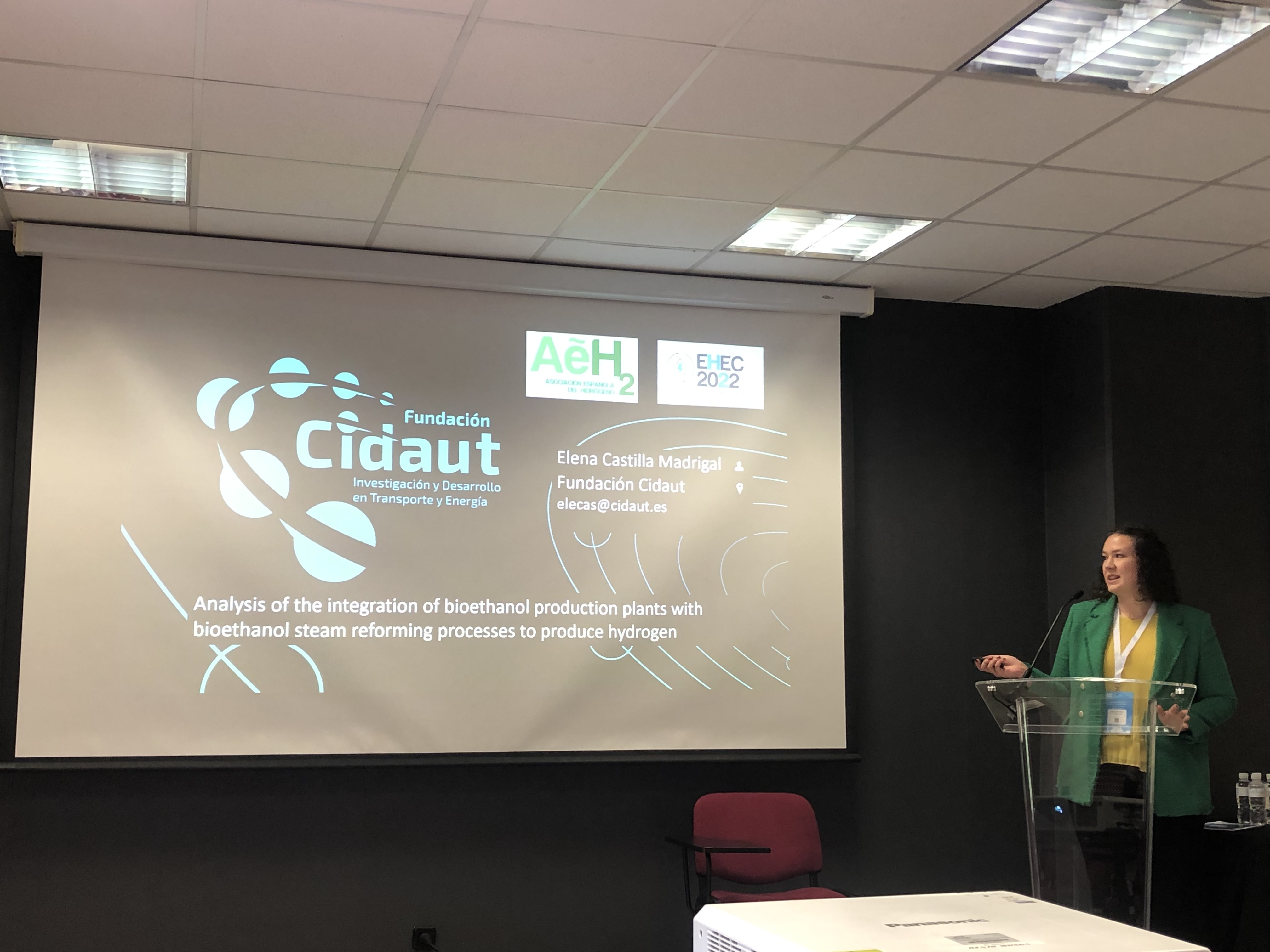 The organisers of EHEC 2022 say goodbye until the next edition, which is expected to be held in Bilbao in 2024, where CIDAUT will once again be presenting its advances and developments.