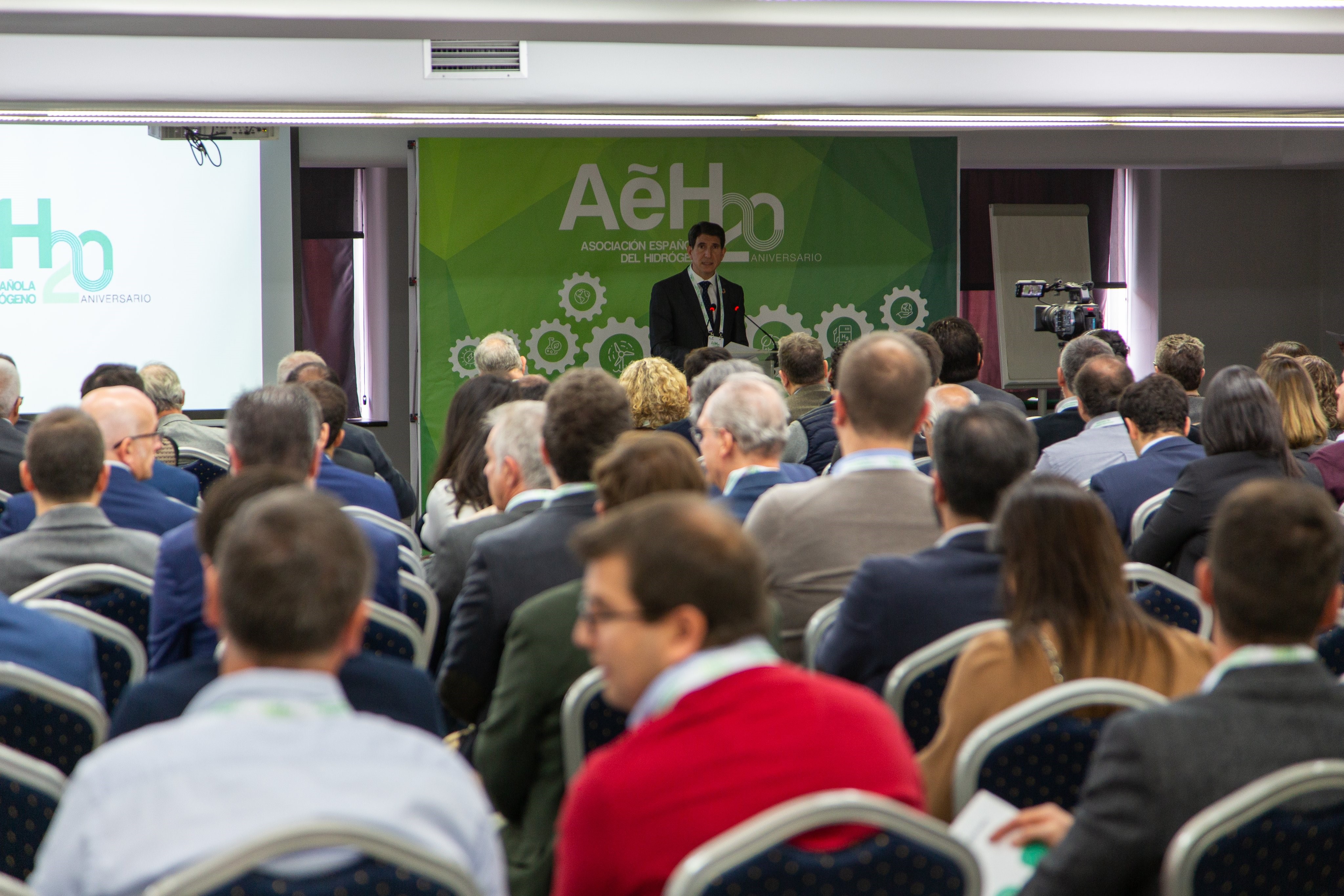 On November 22, 2022, the event to celebrate the 20th anniversary of the Spanish Hydrogen Association took place. Around 250 participants from 200 affiliated companies attended the talks and project generation sessions that took place throughout the day, where the partners had the opportunity to share the growth, progress and concerns that the sector.
In the morning, Mr. Javier Brey, president of the AeH2 and Mr. Galo Gutiérrez, General Director of Industry and Small and Medium Enterprises of the Ministry of Industry, Commerce and Tourism, reviewed the milestones of both the association and the administration, to promote the development of hydrogen in Spain.
Two presentations were also given by Mr. Daniel Esteban, Technician of the Department of Energy, Manufacturing and Transportation Technologies, Directorate of Evaluation and Technological Cooperation of the CDTI and Mrs. María Ángeles Ferre, Head of the Scientific-Technical Programs subdivision of the State Agency for Research, which offered a general image of the financing mechanisms available in the field of hydrogen and evidenced the growth of innovation projects linked to hydrogen.
To close the first part of the event, Ms. Marina Holgado, Coordinator of the technical secretariat of the Technological Collaboration Program on hydrogen of the International Energy Agency and representative of "Women in Green Hydrogen", presented both initiatives.
The second part of the event consisted of two project generation sessions, in which our partners had the opportunity to share opinions on topics of common interest within the hydrogen sector.
The CIDAUT Foundation, as a founding partner and member of the Board of Directors of the AeH2 actively participated in these sessions, supporting and promoting R&D in the hydrogen sector in Spain.
The AeH2 20th anniversary event ended with a cocktail-dinner where you could establish ties and create opportunities for collaboration to continue advancing together in the hydrogen sector in our country.