Cidaut is involved in Avangard project whose main objective is to develop advanced manufacturing solutions tightly aligned with business needs and oriented to the assembly of electric urban vehicles: 4 passengers' cars, vans and bicycles. To achieve this ambitious target some innovative solutions are been applied both in the physical and digital ambit. From the physical point of view robotized integration of laser cutting-shaping –welding for 3D components, supersonic deposition of metallic powders for high speed 3D printing and large volume and high-speed 3D polymeric printing are the most relevant solutions.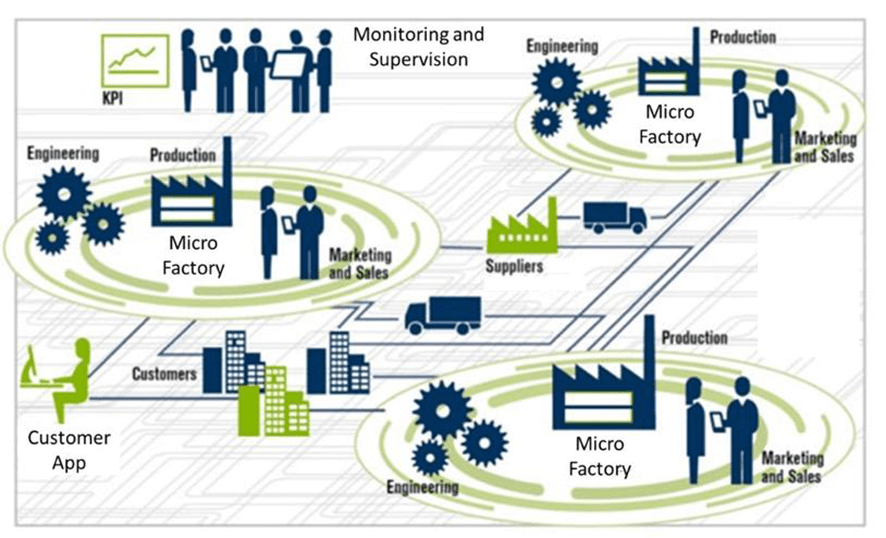 But today's article aims to focus the attention on the digital solutions. Avangard pretends to digitalize the whole manufacturing and delivery process. From an electronic device, the client will be able to configure the vehicle, make the purchase order and follow the evolution of the vehicle manufacturing, assembly and delivery. At the same time, the manufacturing system is able to receive the order and decide the most suitable microfactory of the system to manufacture this vehicle attending to location, work load, availability of goods and environmental impact.
To warranty the security, privacy and authenticity of the whole process it is needed, among others, the application of blockchain solutions, that are being developed ad-hoc for Avangard project. The infrastructure of the complete system is based on IoT (Internet of Things) solutions. Despite the large advances in the last decades, centralized cloud services are vulnerable to security attacks.
The solution precludes the use of trustzone-based architecture to support cryptographic operations and tamper-proof memory for the secure storage of sensitive data. Thus RFID/NFC can provide a unique identity to the connected devices to warranty trustiness and tracking through the blockchain. Immutability technologies are used to generate real-time access control, restricting connection only to authorized devices to warranty the privacy of the system.
Acknowledgment
The research leading to these results received funding from the European Union (EU) project AVANGARD (GA #869986).