The CHEMPLAST exhibition took place last November at Madrid, Spain. This was a twofold event, on the one hand challenges and innovations for the chemical industry, and on the other hand, the plastics industry was the focus of the attention. Cidaut had a stand at the fair and contributed actively with several presentations of the material development and processing technologies team.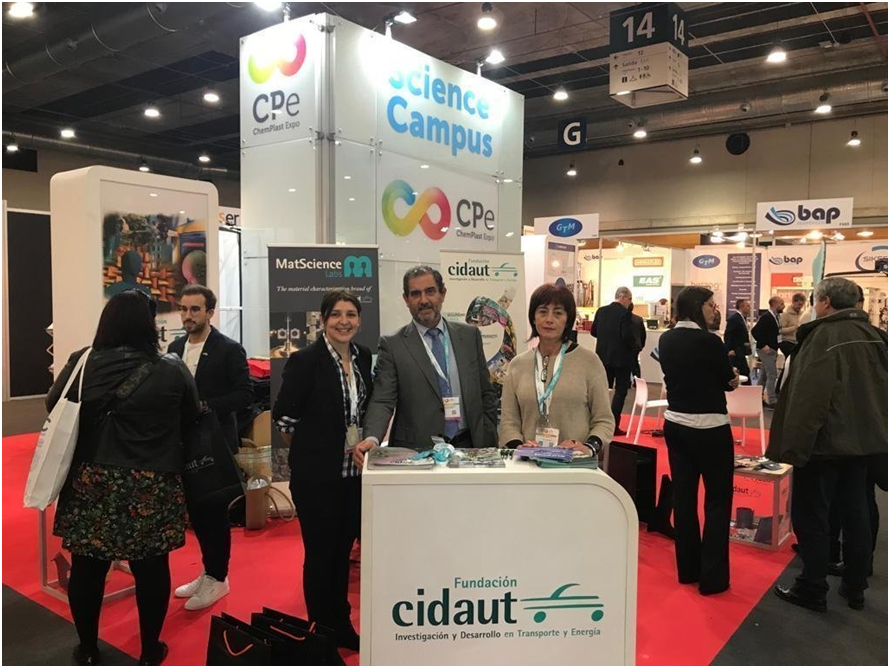 Left to right: Karina Núñez, head of material development, with Juan Carlos Merino, director of Cidaut, and Maria Teresa Fernández, vice-director of Cidaut.
Three different presentations were held: Manuel Herrero, presented his work on bio polyamides and their modification with nano additives, highlighting that new materials with improved performance and reduced weight can be developed for niche applications.
Blanca Araujo focused her presentation on the challenges and new innovations in thermoplastic structural composites. There is a new generation of composite materials aiming at developing solutions for faster and more efficient manufacturing technologies, combined with improved integration through the research of joining technologies, and completed with improved performance and material functionality. In this sense, Mr. Thierry Renault, from faurecia, presented an inspiring session also on the Chemplast conference in which he reflected on the opportunities, applications and way ahead for these kinds of materials.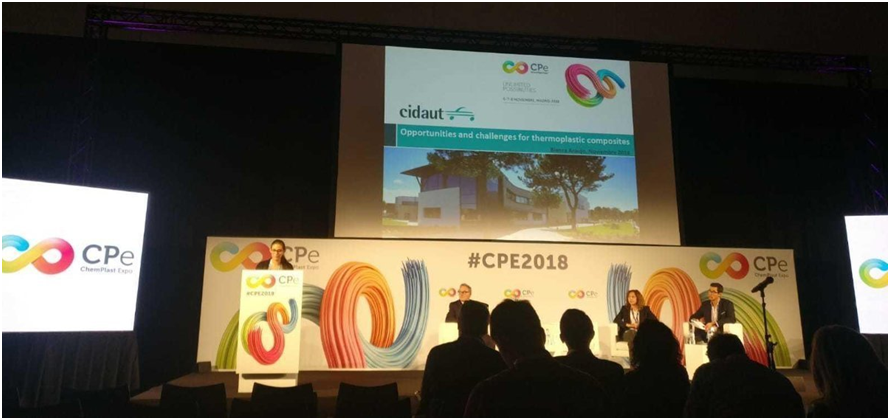 Blanca Araujo at the Advanced Composites conference session.
Julia Guerrero focused her presentation on pultrusion, and the opportunities that this technology may provide in the future to recycle different plastic fractions that can be reformulated to provide new market alternatives with a range of different performances depending on the reinforcements used.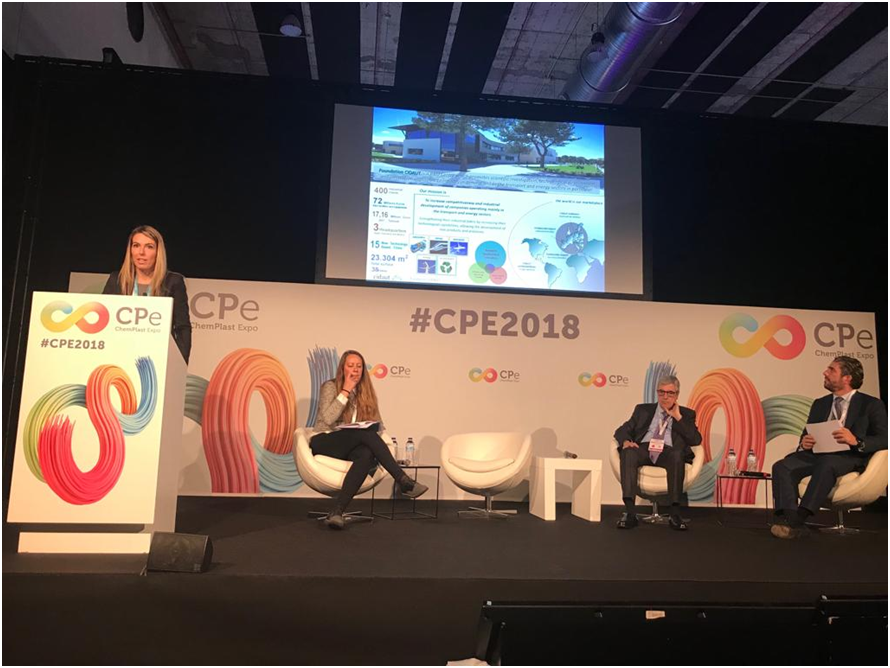 Julia Guerrero at the beginning of her presentation
Besides, CIDAUT also took part moderating sessions, with Karina Núñez moderating the session of "obtaining plastic materials from renewable sources, technologies, economic aspects and new markets" in which a very interesting debate was held on the different views about the recycling plastic sector and the role bioplastics should play in it. Blanca Araujo moderated the session titled "New polymers in high technology industries", and Esteban Cañibano moderated the session "CAD CAE tools and new design optimization".
Finally, our director, Juan Carlos Merino delivered a presentation at the Labtech Innovation Theatre of the event, reflecting on the different perceptions of the plastics and recycling across industry sectors, highlighting the role of technology centres in fostering new innovation.