In the frame of Multi-Moby European Project, which aims at developing of technology for safe, efficient and affordable urban electric vehicle, Cidaut is responsible of the integral safety of the vehicle's occupant but also of the rest of the vulnerable road users.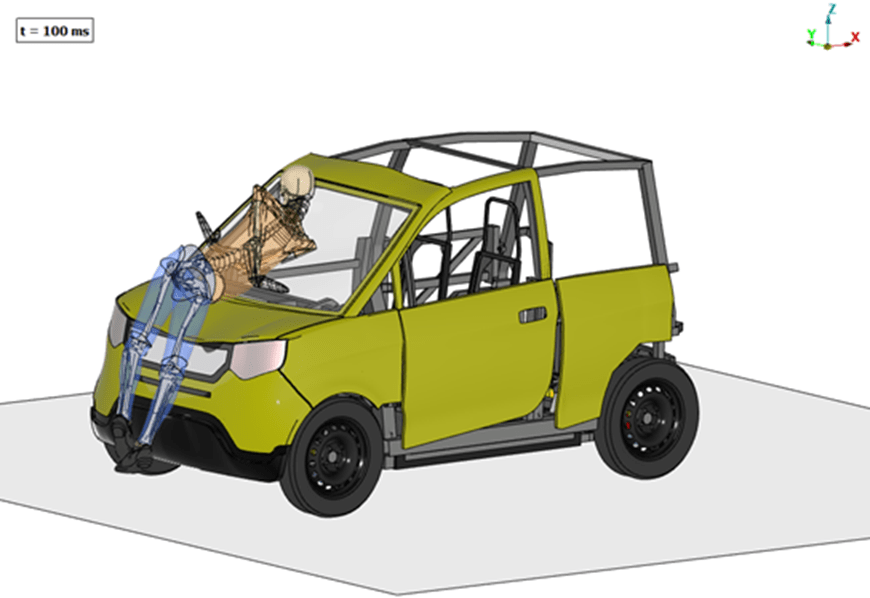 Multi-Moby is the last, by now, of a large row of projects that were born from the idea of developing environmental friendly, sustainable vehicles considering circular economy concepts, and will finish with the development of a digitalized micro-factory for the assembly of the final solution. In this project the vehicle safety is being improved that's to the introduction of automated driving solutions that will contribute to increase the integral safety of occupants and the rest of road users.
Cidaut is in charge of the structural design, the development of the restraint system and the implementation of innovative solutions for vulnerable road users' protection, all of them supported by the automated driving capabilities of the vehicle. The vehicle will be equipped with artificial intelligence to look out the environment and make decisions to avoid or mitigate the possible accident. In the worst case, if the accident happens, Cidaut's solutions will minimize its consequences on both, the occupant and the vulnerable road users.
Acknowledgment
The research leading to these results received funding from the European Union (EU) project MULTI-MOBY (GA #101006953).