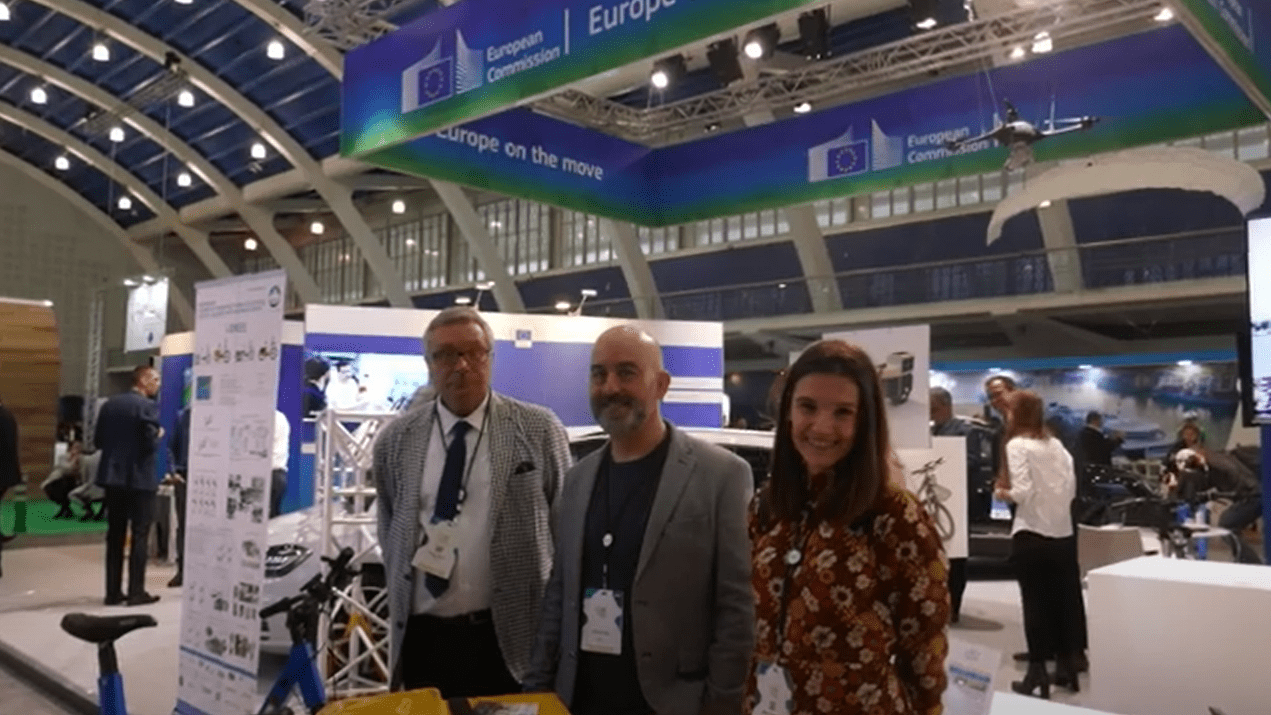 IFEVS is the Italian company designing smart electric urban vehicles with four main characteristics, affordability, all made in Europe, modularity and safety. The aim to obtain affordable solutions has addressed to the design of high strength steel tubular frames for different vehicle configurations. The technology is so flexible that can be applied to the frame of a bicycle and also to the frame of a van. For the last ten years, CIDAUT as specialist in crash worthiness, has established a strong collaboration with IFEVS to make these smart vehicles as safe as possible, being able to comply not only with the Regulation applicable to M1 vehicles but also with the more restrictive Euro NCAP protocols.
In TRA Lisbon, IFEVS presented the four wheels vehicle and also different configurations of the e-bike. In the case of the e-bikes the two and three wheels versions were available for testing. The vehicles received very good comments after testing mainly related to the high comfort, the easiness to ride and the progressivity of the electric boost.
Besides the positive feed-back of the tester, it is important to highlight that thanks to the modular design of the frame, its manufacturing cost is lower than the ones coming from Asian countries and also easy to manufacture in a low investment assembly line, with the competitive advantage that the design and the components are made in Europe, with innovative solutions for the energy storage system.
Acknowledgment
The research leading to these results received funding from the European Union (EU) project Avangard (GA #869986)