On 6 and 7 July 2022, the 3rd International Energy Engineering Congress (iENER'22) took place at the Sant Pau Art Nouveau site in Barcelona. The iENER, organised by the AEE Spain Chapter, is a congress that explores all areas of the field of energy engineering to help commercial, industrial and institutional energy users to establish a clear and optimal path towards the optimisation of installations and sustainability.
Within this energy sector forum, José Ignacio Domínguez Carrero, head of projects in the Energy area of CIDAUT, showed its progress in the application of the Digital Twin concept for the improvement of energy efficiency in production processes.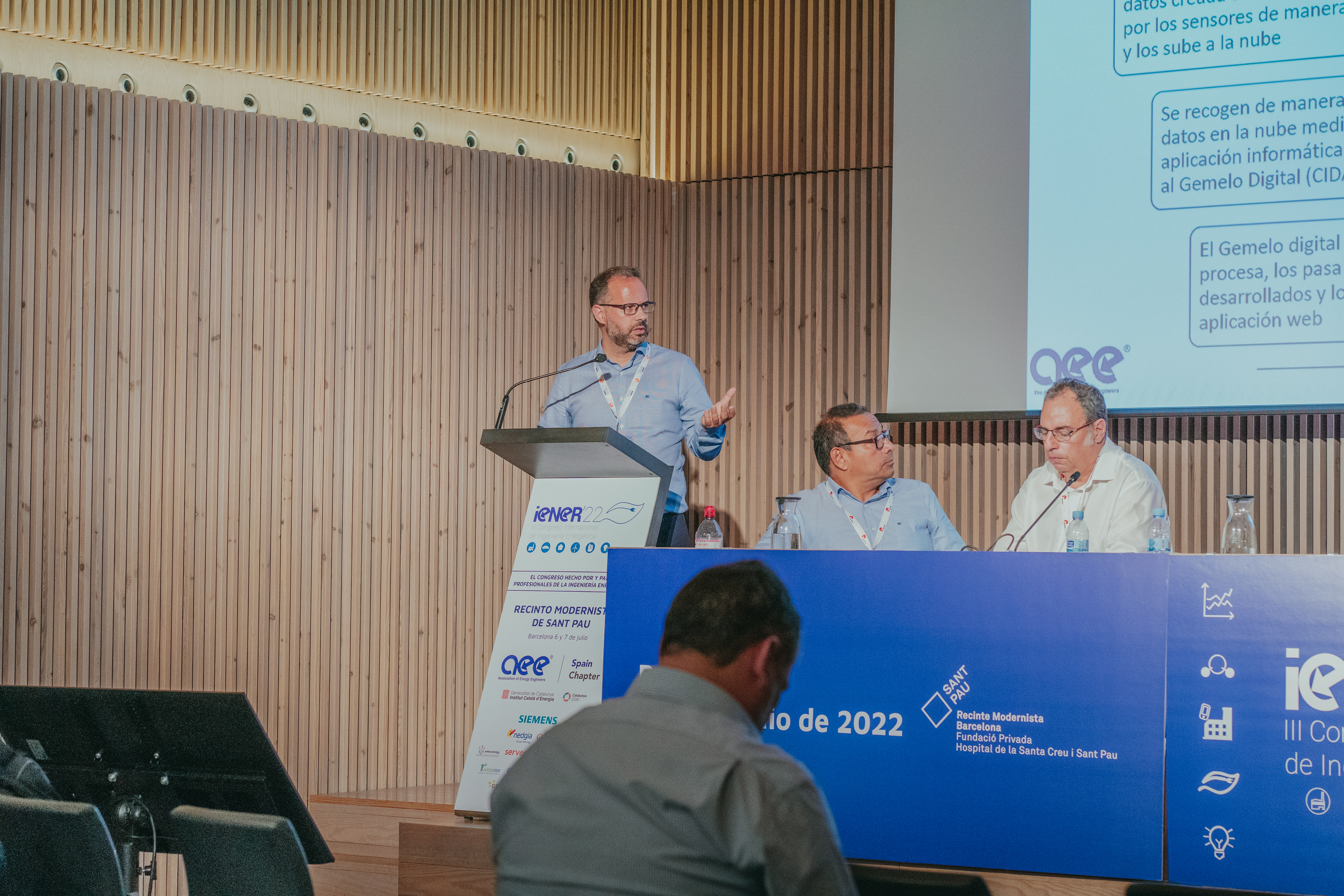 Thanks to the TEEPP project "Research in Innovative Technologies for the optimisation of Energy Efficiency in Production Processes", the research carried out by CIDAUT for the specific case of induction furnaces for melting metals, has demonstrated that the Digital Twin is a technology of great interest and application capacity for the continuous improvement in energy efficiency. Furthermore, the continuous digitalisation of production processes makes it increasingly more affordable to implement this Digital Twin technology, which is enriched with the hybridisation of digital models with phenomenological models, allowing a continuous learning process of the production process.
The TEEPP project is a project co-financed by the Instituto para la Competitividad Empresarial de Castilla y León (ICE) and the European Regional Development Fund (ERDF), Thematic Objective 1, which aims to promote technological development, innovation and quality research.
https://www.congresoiener.com/