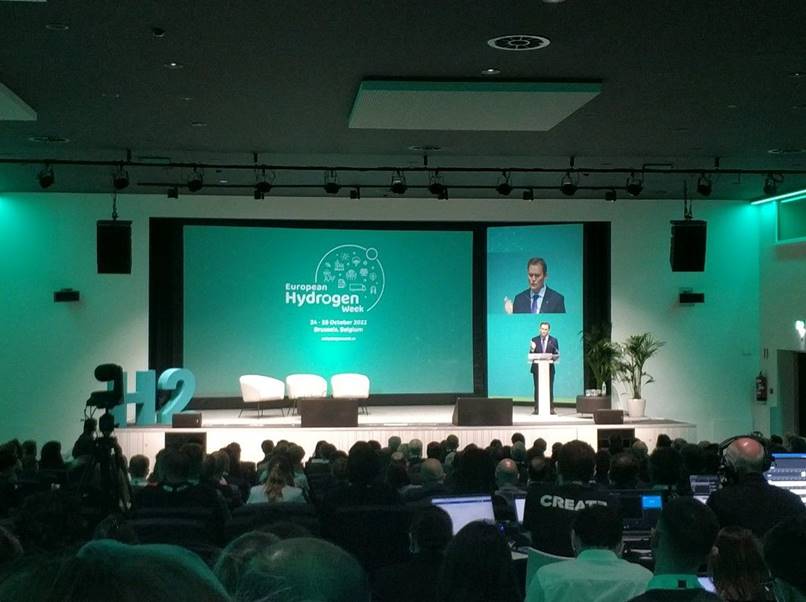 From October 24th to 28th, the European Hydrogen Week took place in Brussels. The Vice President of the European Commission, Frans Timmermans, opened the High Policy events where the Commissions highlighted the objective of reaching 20 million tons of renewable hydrogen produced by 2030 within the #RePowerEU and announced a new budget of 3 billion euros for the new Innovation Funds of hydrogen.
During the week, #H2EUReviewDays showed the results achieved and the new projects financed by the Clean Hydrogen Partnership, business to business meetings between the main companies and technology centers that take part in the hydrogen ecosystem and finally a technology fair where the main manufacturers of components, electrolysers and transport systems showed their products.
Moreover, on October 25th CIDAUT attended the General Assembly of Hydrogen Europe Research, where more than 140 members from 27 countries from all over Europe participated. HER had the opportunity to show the advances in the European hydrogen policy, as well as communicate the news in the Clean Hydrogen Partnership and anticipate some projects for the immediate future.