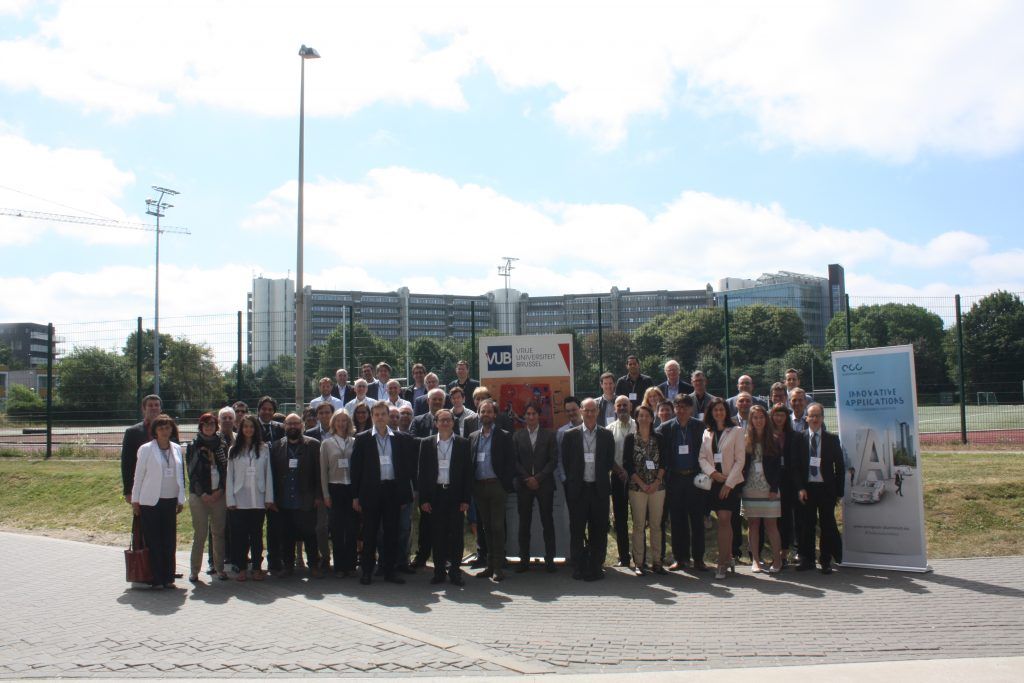 Last June 20th European Aluminium held a workshop for its members in which CIDAUT was invited to take part. Around 60 industry and research experts attended European Aluminium's Innovation Hub workshop, jointly organised with Professor Herman Terryn from SURF group at the VUB university in Brussels. The agenda covered general presentations from SPIRE (sustainable process industry) and "Factories of the Future" public-private partnerships focusing on the current and upcoming European funding Programmes. Later parallel sessions on Circular Economy and Digitalization took place. The workshop aimed at encouraging collaboration with aluminium industry and to initiate project ideas, potentially under the Horizon 2020 framework programme.
CIDAUT presented in the Circular Economy sessions its currently patent pending technology on molten aluminium purification. CIDAUT developed a technology able to remove impurities from molten aluminium, and validated it with iron removal. Starting with samples contaminated with different levels of iron, ranging from 0.8% to 3.5%, reductions up to 0.5% were achieved at the lab for all the different samples and contamination values. This technology was upscaled to a pre industrial device in which a 40% of Fe removal has been measured.
This technology is framed in one of the pillars driving CIDAUT's innovation, the Circular Economy. In this field, not only aluminium is recycled, as presented in this event. CIDAUT also coordinates the Remaghic project in which magnesium and rare earths are recovered from different streams to create new alloys. The efforts also reach the plastics field, in which many different projects have covered the treatment of unused plastic fractions to find new market applications and promote the development of new sustainable materials.
Visit European Aluminium to know more about the Innovation Hub, here.