With a pleasant and explanatory video that aims to raise awareness of the great problem of energy consumption in homes (which in addition to being a high expense for citizens contributes to climate change), EnerUSER presents its commitment to ensuring that users can perform effective energy management.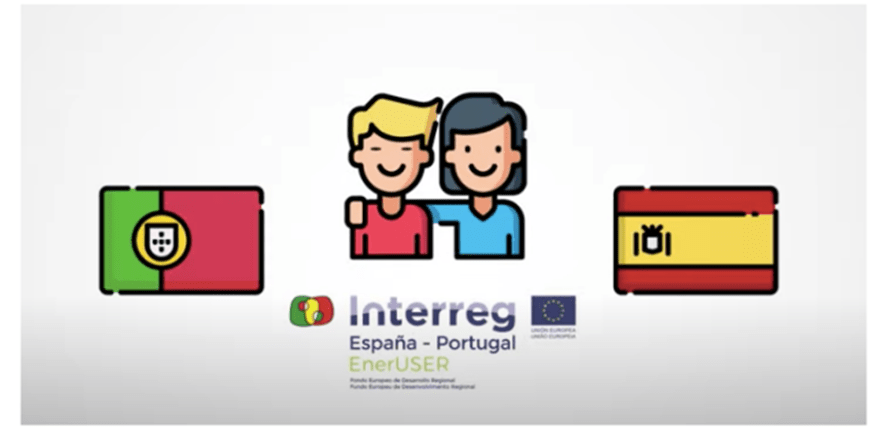 This cross-border cooperation initiative between Spain and Portugal, co-financed by the European Regional Development Fund (ERDF) through the Interreg VA Spain-Portugal Program (POCTEP) 2014-2020El, is coordinated by the Construction Institute of Castilla y León ( ICCL) and whose partners in this project are IPB of Bragança, the Castilla y León Natural Heritage Foundation (FPNCYL), FENAGE, CIDAUT, and the Bragança City Council.
One of the objectives of the EnerUSER project is to promote new energy consumption habits, being the citizen a decisive element, relying on surveillance and control tools that will allow them to make decisions. With innovative energy control technologies that the project is going to develop, EnerUSER seeks to help citizens learn about the quality of indoor air, its energy consumption and the high cost it entails for families to propose a change, particularly in housing and / or social rent. Through new consumption habits and the empowerment of the citizen in energy control, EnerUSER will present fundamental measures in the current circumstances of climate change and energy efficiency that the citizen must take.
The video is available through the project website: https://www.eneruser.com/noticias) and: https://www.youtube.com/watch?v=tisbYXQlum8.