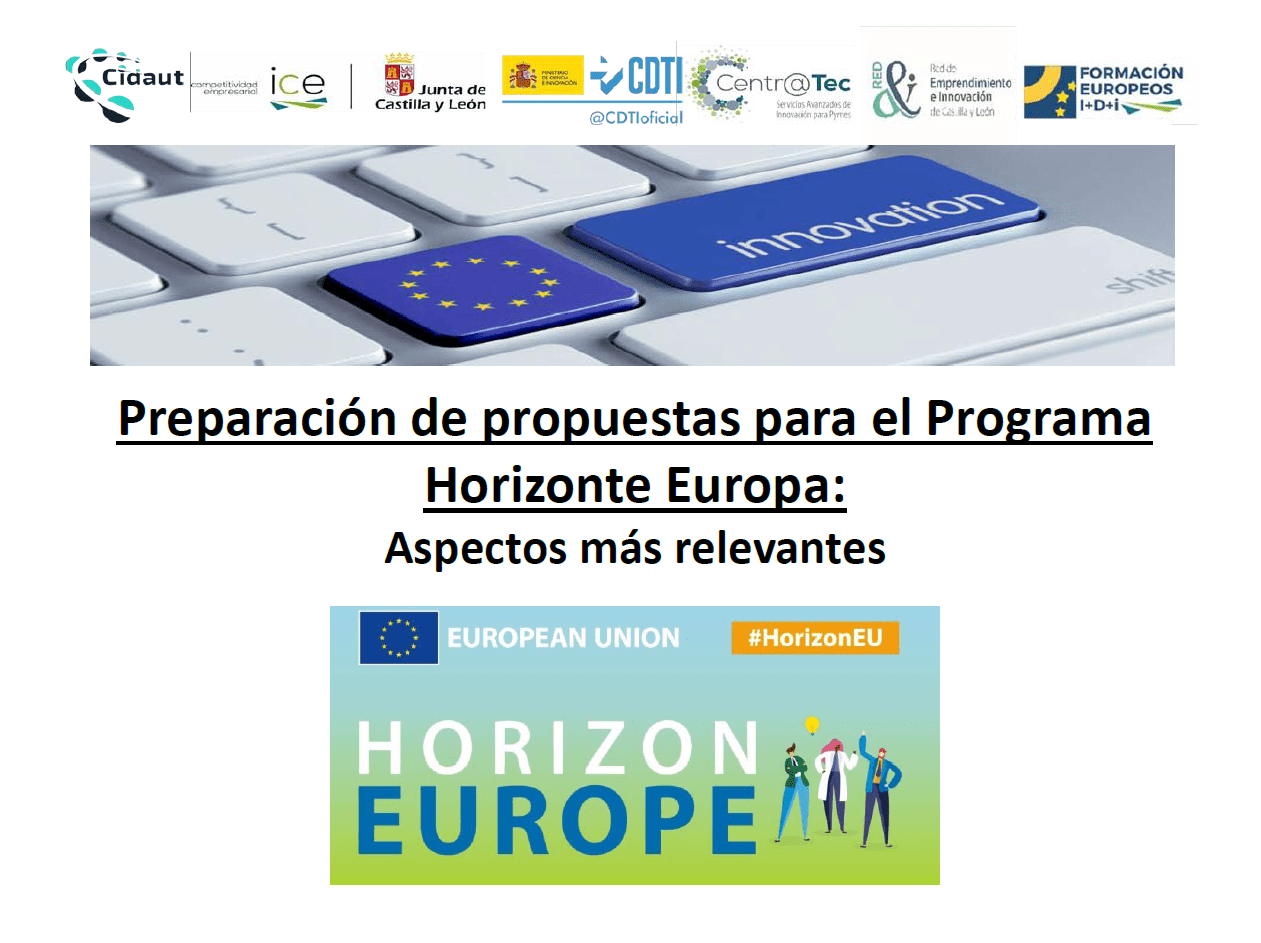 The official opening of this event was carried out by Mr. Jesús Jiménez de Miguel (ICE's Valladolid Territorial Director), who remarked the importance that the participation in this kind of Research Programmes has for the Region.
Next, Mr. Francisco Núñez (Project Manager in the Technology Transfer Office of CIDAUT) presented useful information that anyone interested in submitting a proposal to the Horizon Europe Programme should know and have in mind to do it.
Mr. Enrique Pelayo (National Contact Point for Cluster 4 regarding Digital Technologies in the CDTI) show all the attendants not only important information about the call which is currently open for the proposal submission, but he also spoke about the future opportunities inside this cluster and the latest news available about important initiatives like the European Chips Act, which will be surely reflected in the next future European calls.
Cluster 4 – Digital NCPs
This interesting presentation was followed by Mr. Carlos Toledo (National Contact Point for Cluster 4 regarding Industrial Technologies in the CDTI) that made a deep review of all the topics that the current call has opened, including practical aspects and issues that should be considered to prepare a competitive proposal.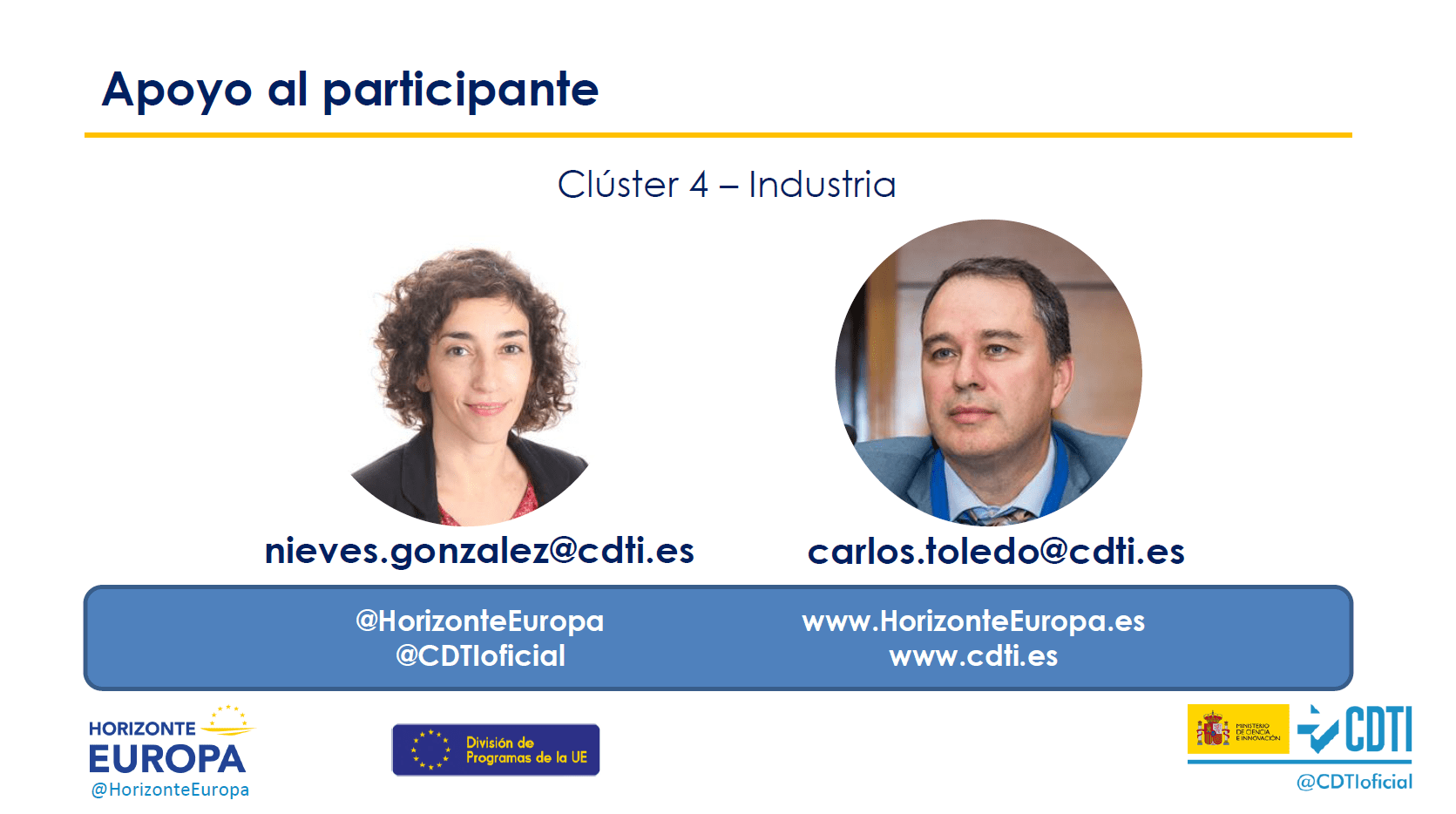 Cluster 4 – Industry NCPs
The event continued with a very detailed presentation done by Mrs. Isabel Pelaez (European Programmes Unit of the Institute for Business Competitiveness of Castilla y León (ICE)) about the Different services to impulse the participation of Castilla and Leon companies in the Horizon Europe Programme and other European RTD Programmes.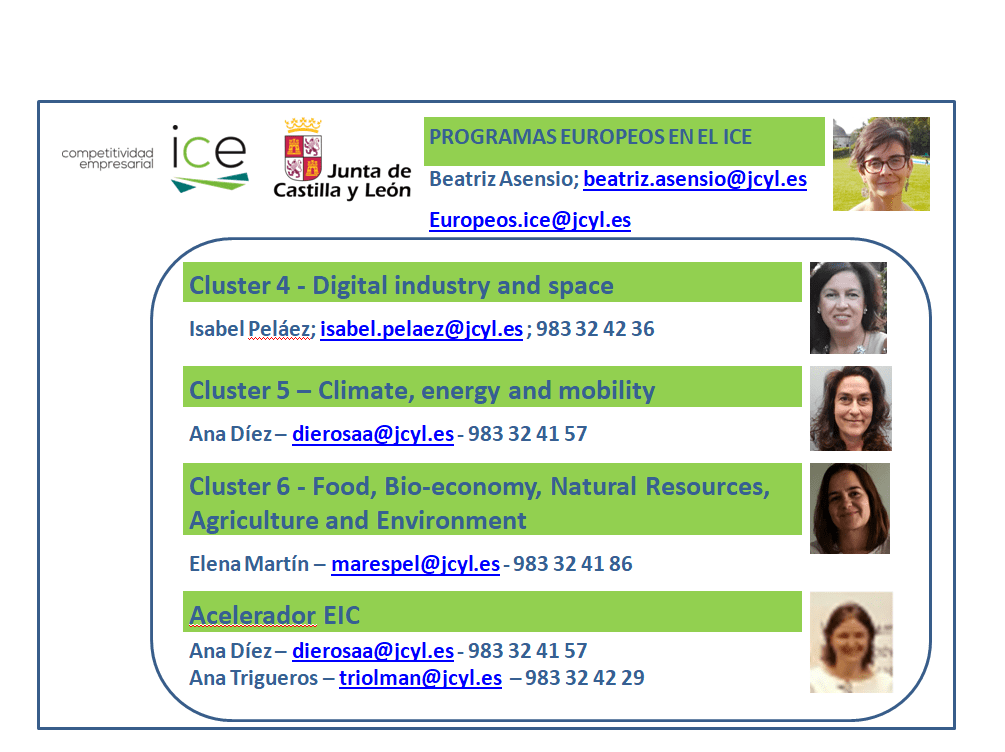 Finally, Mr. Francisco Núñez closed the event explaining the training and support Program for R&D Business Centr@Tec3.
Centr@tec3´s aim is to transfer innovative solutions and relevant technologies in each thematic area to entities and organizations in Castilla y León, through demonstrative actions and training of their technicians and managers, with the ultimate aim of encouraging companies to incorporate innovations and new technologies that will make them more competitive.
Centr@Tec3 includes different actions and activities for SMEs, self employed professionals and entrepreneurs, encircled mainly around the following 5 big thematic areas: Support of the Internationalization of RTD activities, Increase of the awareness, demonstration and training, Support of the Digital Transformation, Innovation in Processes and Design of new Products and Services and Technologic Entrepreneurs support.