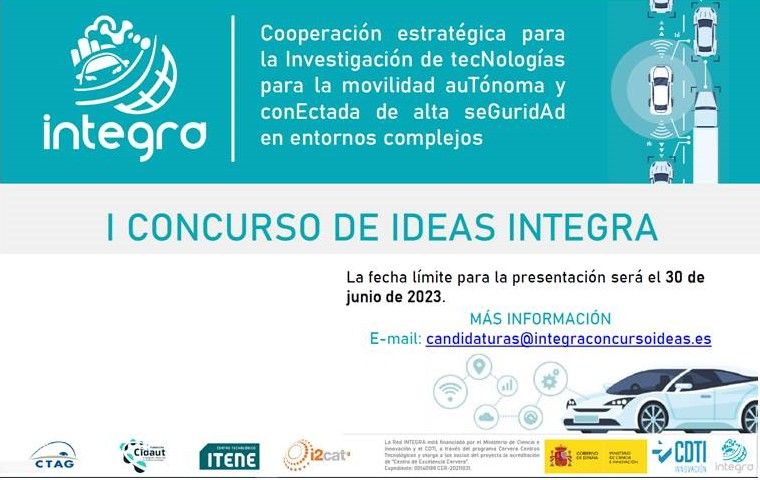 The F. CIDAUT participates together with 3 other technology centers (CTAG, ITENE, I2CAT) in the INTEGRA Network. This Network is financed by the Spanish Ministry of Science and Innovation and the CDTI, thought the Cervera Technological Centers program (00140188CER-20211031)
Its creation constitutes a step towards the development of local autonomous transport, which tries to optimize the movements of passengers and goods, guaranteeing the safety of users and minimizing the environmental cost.
The INTEGRA network has just launched the "I Young Researcher Competition", with the objective to find innovative technical solutions that contribute to achieving ultra-safe autonomous and connected driving in complex urban environments.
The competition is mainly aimed at University students around the world and University graduates who have finished their studies in the last 2 years.
The prize will be unique and will consist of the publication of a scientific article with the collaboration of the INTEGRA Network. The finalists, for their part, will receive a diploma accrediting their condition.
Those interested in participating in the Competition must fill out a participation application that will include the proposal or idea in accordance with the requirements established in the Competition rules document. For more information you could visit our LinkedIn: REDINTEGRA or visit our page web: www.cidaut.es
The deadline for submission will be June 30, 2023
Send your ideas to: candidaturas@integraconcursoideas.es