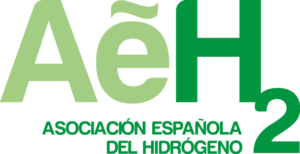 In the process of growth of the interest on hydrogen technologies sector in Spain, the Spanish Hydrogen Technology Platform PTEH2 (old Spanish Hydrogen and Fuel Cell Technology Platform PTEHPC) is in a process of adaptation to these new times in order to provide valuable content. With this aim, the mission and objectives of PTEH2, as well as its structure, Working Groups and Internal Regulations have been reformulated.
Within this process, CIDAUT, as a technology centre linked to hydrogen technologies for more than 20 years, has been actively involved by renewing its participation in the Steering Group and acting as coordinator and vice-coordinator of the Working Groups on hydrogen use in mobility and use in industry, respectively.
CIDAUT will also work to ensure that PTEH2 achieves its three general objectives:
1. To be a forum of scientific-technical knowledge of reference: Promoting the exchange and dissemination of accessible, rigorous, public and independent R+D+i on the hydrogen sector.
2. To be a link between the Public Administrations and R+D+i: Consulting the Administration and national representatives based on the interests of the science-technology-innovation network and the keys to the short-medium term technological strategy.
3. To be a promoter of national and international cooperation: Coordinating the different stakeholders, establishing relationships with related sectors and proposing alliances and joint strategies.
The new corporate image and the changes approved and ratified at the General Assembly will soon be disseminated.