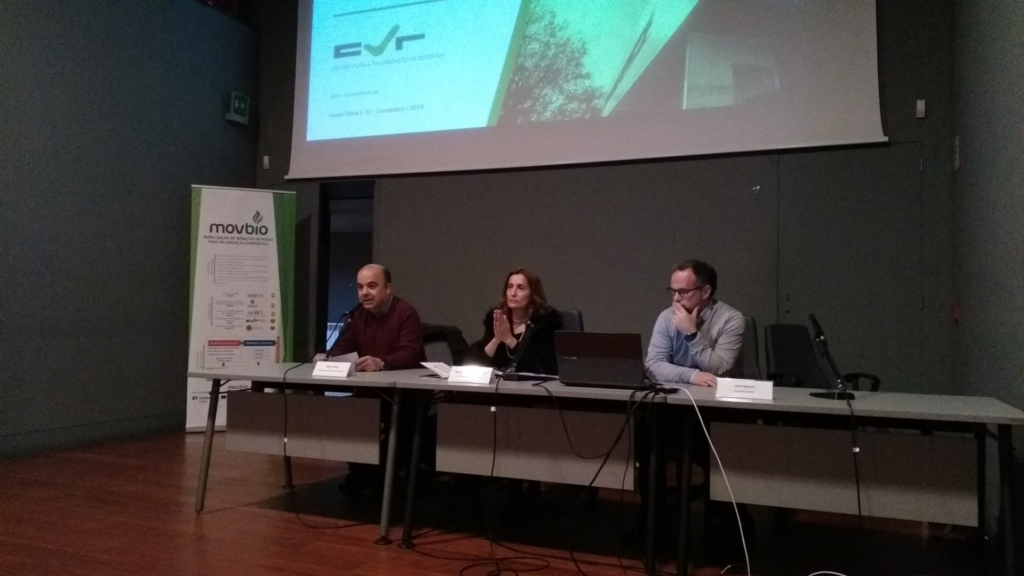 As a perfect ending of the Interreg-Poctep MOVBIO project, two closing events were held, one on each side of the border Spain-Portugal during the past month of December 2019.
On the Portuguese side, the closing event of the MOVBIO project took place in Guimarães on December 12, in which the main results and conclusions of the work developed during the project were presented.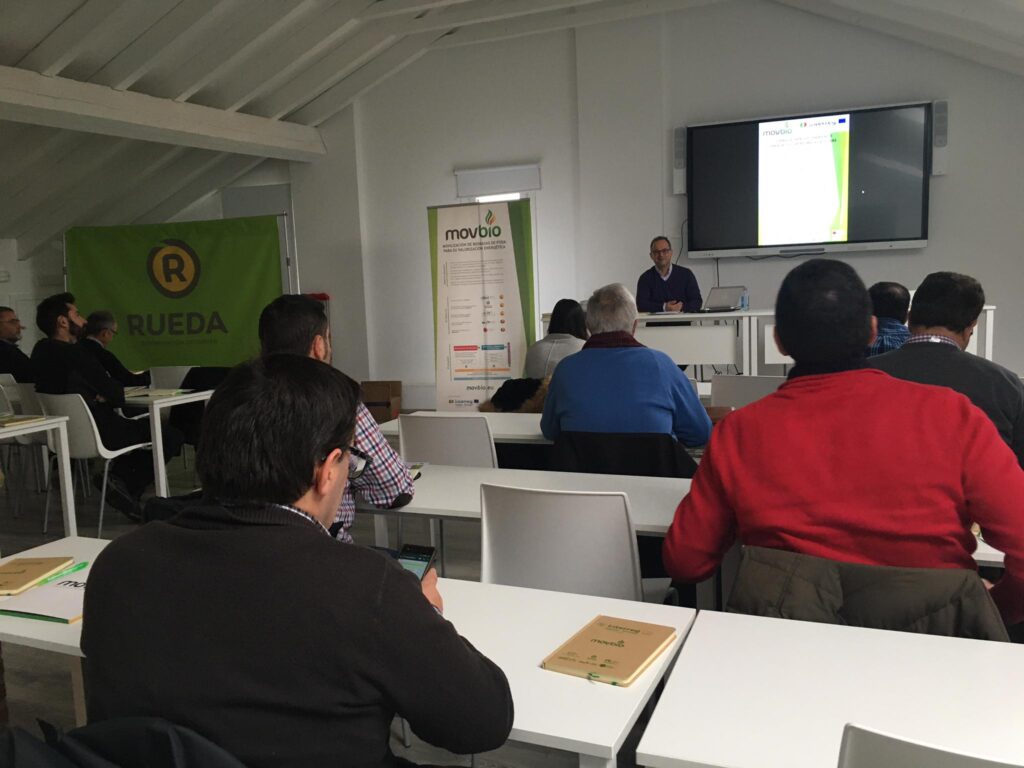 Portuguese partners (CVR and AEdoAVE) showed the results of the work carried out during the last two and a half years. These results referred to the study of energy needs in the area of cooperation, the role of pruning of biomass as an energy resource and the analysis of current pruning biomass management models compared to more environmentally and financially sustainable ones. On behalf of CIDAUT, the pruning biomass observatory available on the project website (www.movbio.eu) was presented.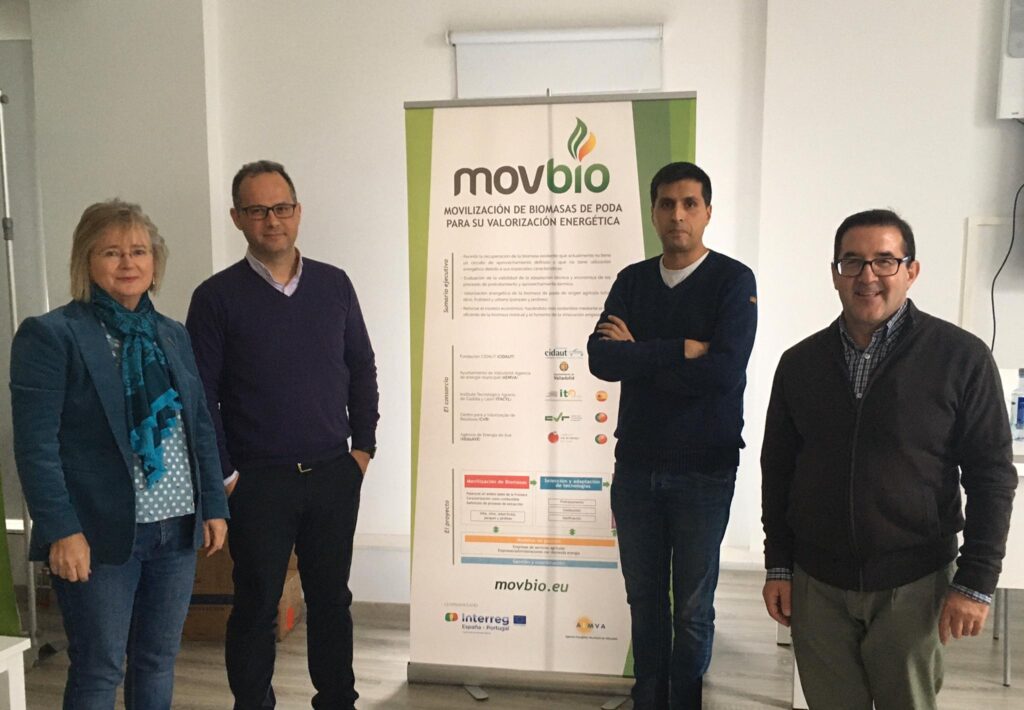 In Spain, it was on December 17 when the final dissemination of results of the MOVBIO project took place in the auditorium of the D.O. Rueda, in Rueda (Valladolid).
During the workshop, CIDAUT, as project coordinator, presented the main conclusions obtained from the project and Itacyl explained the study of pruning biomass potential carried out, as well as the conclusions of good practices obtained from the project. In addition, it was possible to see first-hand the initiatives that Somacyl is carrying out in the use of vine pruning as fuel for its thermal and electrical generation plants.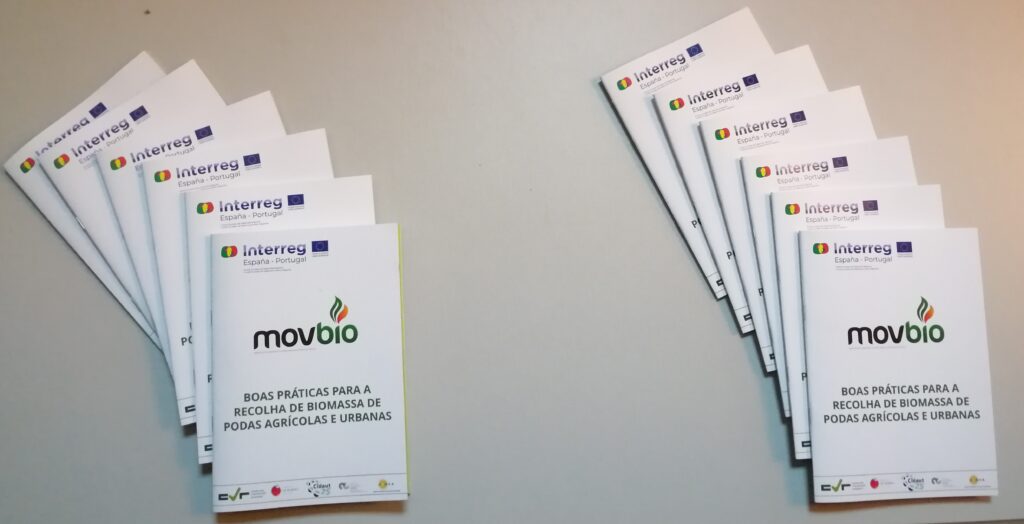 Finally, during both events, the manual of good practices for the viable collection of pruning biomass was distributed among the attendees.