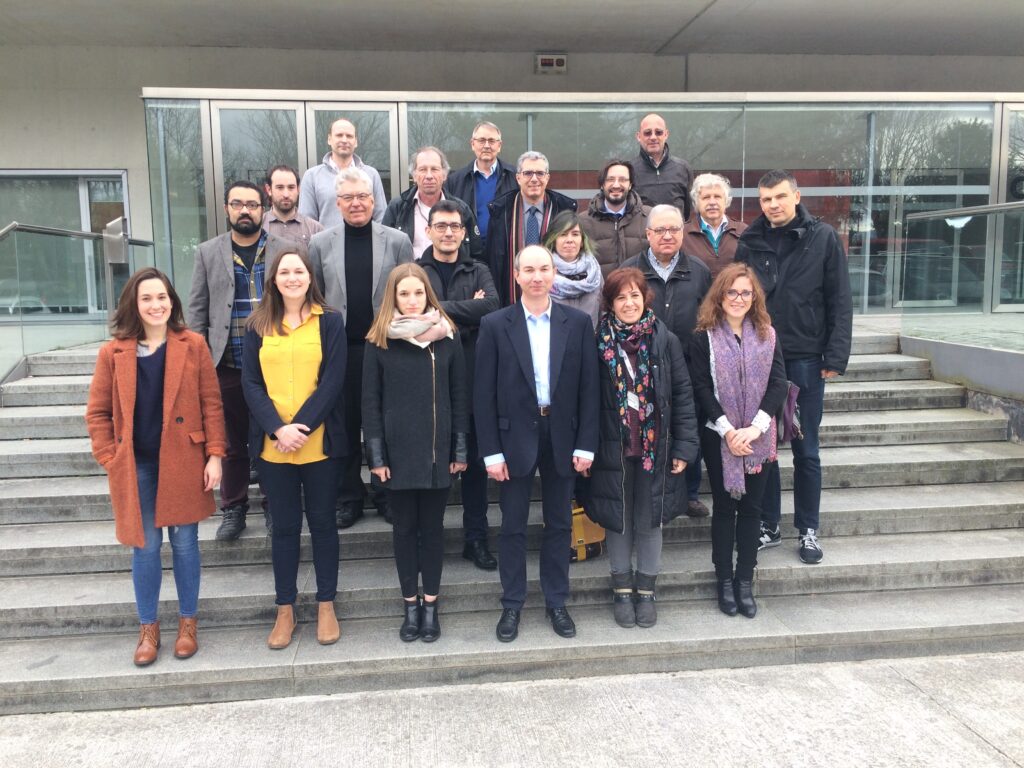 Last January 2020, coinciding with the end of NEOHIRE Project, several events took place at CEIT's premises in San Sebastián (Spain).
On the 28th, the External Expert Advisory Board (EEAB) meeting was held. In addition to the project partners, Giuseppe Volpe (Motor Design Ltd.) and Mohan Pasupathy (Wall Colmonoy Ltd.) attended the meeting as representatives of the EEAB. Main technical achievements and results were shared and discussed.
On the 29th, the Final Review Meeting took place. Mr. Martti Paju attended the meeting as Technical Monitor. The overall progress of NEOHIRE project was thoroughly reviewed: milestones and deliverables status, main results per Task/Work Package and dissemination activities, including know-how generated during the project (publications and patents).
Finally, on the 30th CEIT organized a NEOHIRE showcase as project Final Event. The event, which counted on the presence of the regional deputy of economy as chairman, allowed the partners to share key project results through about 11 specific dissertations with more than 50 relevant researchers in the field. Some of the topics covered were: sustainable alternative to rare earths, key minerals for mobility avoiding the dependence on China and magnets technologies for the future.