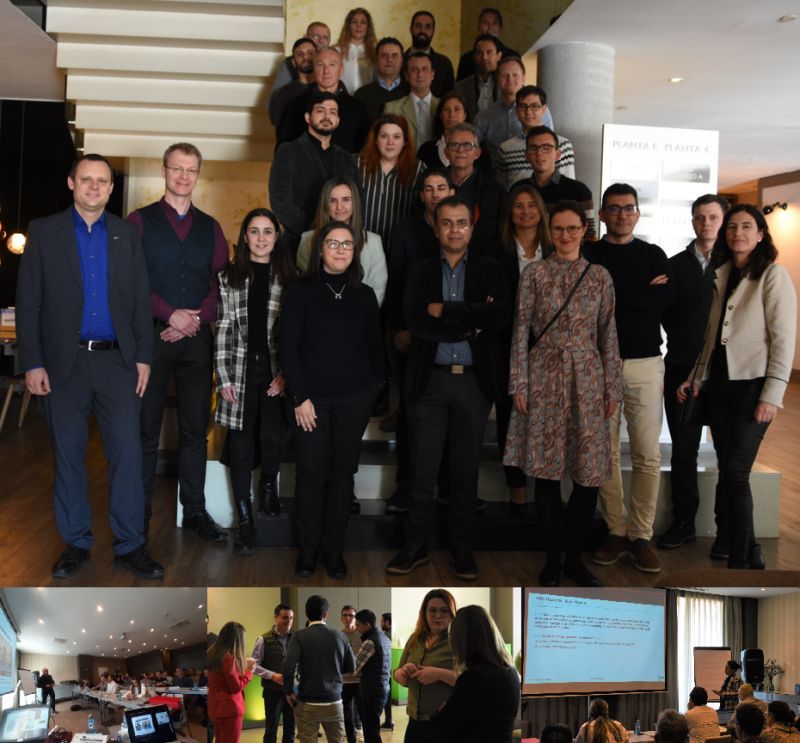 CIDAUT continues to advance in the development of thermoset composite materials with improved recyclability properties that can be used in applications that require high performance materials (construction, aeronautics and automotive) in the framework of the European project r-LightBioCom, which has just been launched.
r-LightBioCom's main objective is to reduce environmental impact of the new lightweight HPC, not only during their production but also during their operational life and after achieving their final lifetime (inherent recyclability properties), while providing improved mechanical properties, weight reduction and new functionalities.
This project, funded by the European Commission, is part of the Horizon Europe programme, one of the most competitive and prestigious calls for proposals at European level, which exclusively promotes projects with great excellence. It has a budget of 4.2 million euros and is made up of 15 multidisciplinary partners.
The consortium is coordinated by the Textile and Cosmetics Research and Innovation Centre (Aitex) and Cidaut leads and coordinates two important tasks. The first is dedicated to the processing of the new materials developed to obtain composites using novel and environmentally friendly technologies. The second is the analysis of the life cycle of the materials and processes that will allow validation of their environmental viability.
The project has already held its kick-off meeting in Alicante (Spain) on 30th and 31st January.
For CIDAUT it is great news that a new European R&D project has been awarded in one of the most competitive and highest level calls for proposals, Horizon Europe. This consolidates us as an international benchmark in the field of recycling complex plastic materials, such as fibre-reinforced composites, as well as in the development of more sustainable solutions. This is a very important line of work at a time when administrations, companies and society are demanding plastic materials with a lower environmental impact.