A new Technical Conference within the dissemination work of MOVBIO Project took place in the Noble Hall of the Intermunicipal Community of Ave, in Guimarães (Portugal) on June 26th.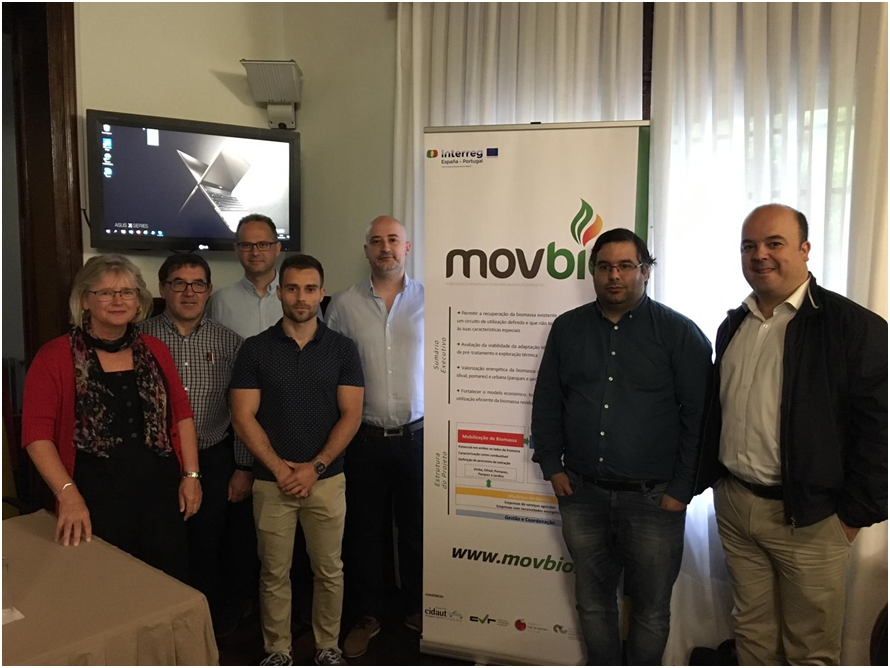 The event was co-organized by the Ave Energy Agency and the CVR (Center for waste valorization), and topics such as the energy valorization of biomass from agricultural and urban prunings were discussed. A certain emphasis was put on the results of some project activities, good practices for the valorization, the challenges in logistic solutions and the state of the art regarding to the existing technologies for the collection and treatment of this raw material.
CIDAUT Foundation expose the lecture entitled: "Gasification as an alternative for the valorization of pruning biomass", in which different options of energy valorization of the pruning biomass were using thermochemical processes for the decomposition of said biomass in gaseous streams. These biomass gases could be used as fuels in cogeneration applications or, after their reforming and purification, as high added value renewable gases such as hydrogen.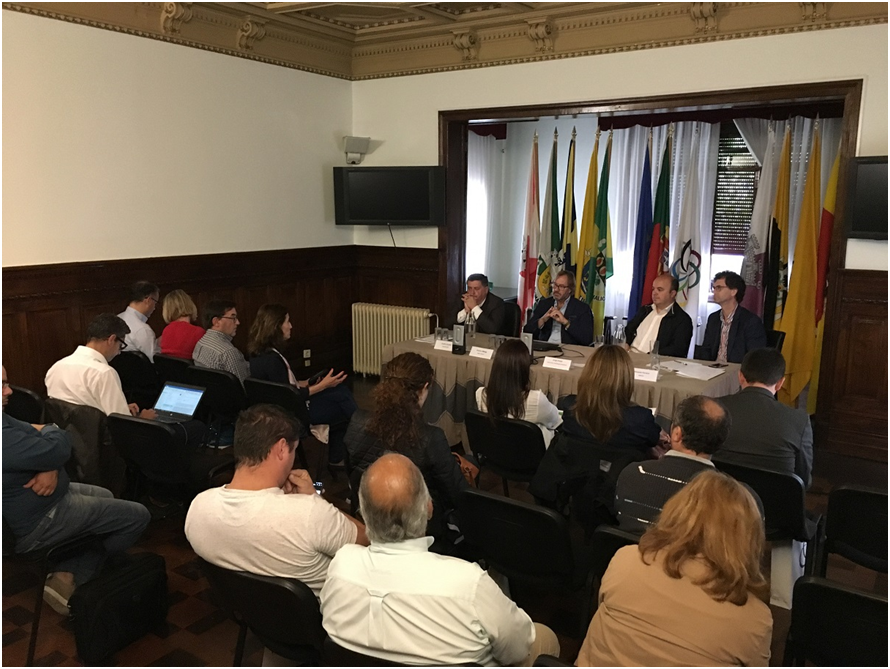 During the technical conference, a Round Table was also carried out with the participation of specialists and professionals from the sector, including Coelho Guedes (BriquetasRaro), Eduardo Ferreira (UM / VIMASOL) and Primitivo Málaga (GEBIO / BIOHOT), this session was moderated by the Executive Director of the CVR, Jorge Araújo.
In this forum, topics such as the demand and supply of the product, the relationship between producers and consumers, the logistical and economic viability challenges for the energy valorization of biomass and the future of the sector were discussed.
In the afternoon, a briquette manufacturing demonstration session was held at the facilities of the CVR (Center for Waste Valorization), as a demonstration of the research actions developed within the MOVBIO project.