On June 25, THE SPANISH ASSOCIATION OF BIOETHANOL, Bio-E, was officially constituted.  This association aims to carry out all those actions aimed at
promote the use of biofuels substitute for gasoline (renewable gasoline) in the mobility sector.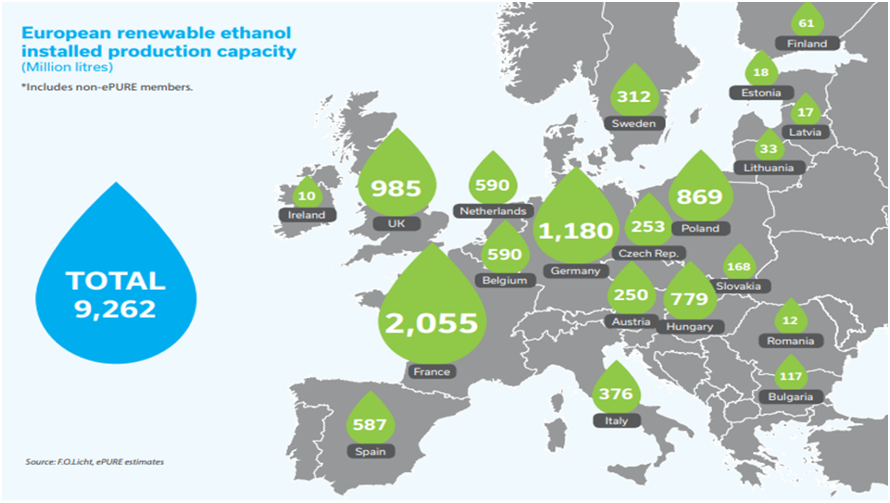 Bioethanol is a renewable fuel produced from sustainable crops. It provides undoubted environmental improvements, contributes to the development of the rural economy and the maintenance of jobs in the agricultural sector and is a transition towards a low carbon economy.
One of the first objectives of the association is to advocate that in Spanish service stations the user could find the so-called E85 (85% bioethanol), so popular in other countries such as France. A balanced policy should align the objectives of decarbonization with the taxation of fuels. Additionally, it still does not have an advantageous labeling.
The elected Board of Directors is composed of the following companies: BIOETANOL GALICIA, S.A.; BERNABÉ CAMPAL, S.L.; CEFERINO NOGUEIRA, S.A.; ERSHIP S.A.; ADM AGRO IBÉRICA S.L.; COFCO INTERNATIONAL AGROCOMERCIAL S.A.; AGROALIMENTACION MENDOZA PEREZ SL, NOVOZYMES y COOPERATIVAS AGROALIMENTARIAS.
CIDAUT is part of this association as Institutional founding partner and we have been designated as coordinators of the R&D Working Group within the association. This Working Group will meet on November in order to stablish future R&D actions and evaluate potential projects within the partners of the association and other stakeholders.