In the frame of SAHE, Hybrid and Electric Automotive Show, celebrated in Valladolid from the 22nd to the 24th of April, Cidaut has presented its last innovations related to sustainable mobility and intelligent transport.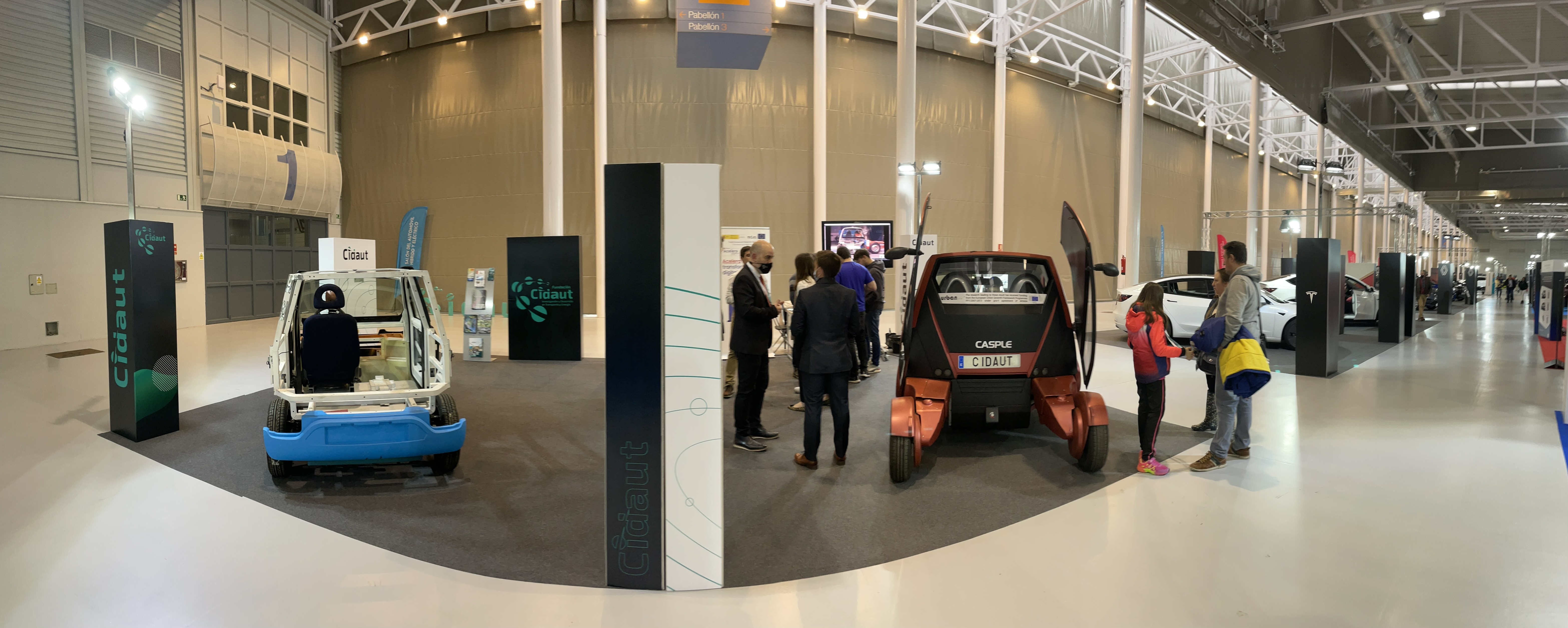 At Cidaut's booth, it was possible to see and touch two of the prototypes development in the last research and development projects carried out by the technological center. The first one was a crash test prototype that had been tested according to Regulation 94 homologation, in the frontal part of the vehicle the consequences of the crash were still visible. The rest of the vehicle has been repaired in order to shortly make an additional lateral pole crash test. Inside the vehicle, in the driving position, a crash test dummy was seated in order to make this testing tool familiar to the visitors. Most of the youngest assistants to the show were surprised and happy to see and touch the dummy while very few were surprised or scared.
The second prototype was a functional extra-light and safe urban electric vehicle. The interior of this prototype was monitored with a simple webcam and thanks to the application of artificial vision solutions, the vehicle was able to determine the position of the occupants, the direction of their glance, the number of flickers and yawns, and the alertness level of the driver. This solution will be applied to avoid unattended driving in automated driving scenarios, but also in standard driving conditions. The vehicle was open for the visitors to come in and test the performance of the monitoring systems. Again the youngest visitors were the ones who enjoyed the most the technological advances. Great to know the interest of youngest attendants in innovative solutions.